Maybe the Best APP for visiting Yiwu Market. FREE!
We Guide You Buy in Yiwu Market
Yiwu Market Is For:
Small quantity, fast delivery, consolidate shipping.




Small, easy, novelty, fast-moving products.



Cheap price, OK quality(not always), huge variety. 
Connecting people, getting ideas...
We Help Buyers With:

We Do More...
Factory visit, factory verification,  container loading watch / supervision, consolidate shipping, fulfillment service, photograph ...
Is Yiwu Market The Right Place?
There are horrible stories. BUT, if things are done correctly, this market will never let you down.
We have Mr.St from US only bought 65 cartons handbags from Yiwu market in 2010. Now he is one of the leading fashion accessories distributors in US, carrying a full line of bags, jewelry, scarf, head wear,leggings, and garments of total 5 million US$ turnover yearly.
Drop us a line, you will hear from us within 12hrs. If urgent, contact us via Mob. / iMessage/ WhatsApp/Wechat, you may get an answer immediately.
Contact Us by Phone / WhatsApp / WeChat:

---
China Time Now: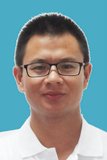 6:00am-1:00pm

Jack Yang
+86 159 2428 6660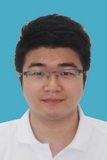 1:00pm-5:00pm
Tony Chen
+86 152 6860 9198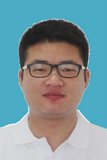 5:00pm-10:00pm
Mike Zhou
+86 180 5896 2885
* For fast reply, please contact one of us according to above time, we will reach you in a short while. You can also leave us a message below. Thank you!

>> Back to homepage.