Maybe the Best APP for visiting Yiwu Market. FREE!
Shanghai PVG Airport to YIWU
by Garry Ray
(KY, USA)
This was our first time to China. We live in KY USA. My wife was very leary to travel to China. I consulted with friends who had been to YIWU China.

My friends had used the High Speed rail. The problem was that you have to get your luggage and take a Cab or Subway to the other side of Shanghai (45-55 Mins) to the train station, then get your train ticket, then load your luggage on the train. Then when you get to YIWU, you get your luggage off the train and take a cab to your hotel.

We did the math of time and I concluded that taking a hired car/van and get our luggage one time and directly to the Hotel (Marriott) Was better.

It was PERFECT! Driver met us with our Name on Sign, loaded our luggage, drove properly.


On our return trip from YIWU back to the Airport, the driver was early to the hotel and again traveling the 4-8 lane highway which perhaps the smoothest roads we have ever been on, was perfect.


Strongly reccomend this service!
Contact Us by Phone / WhatsApp / WeChat:

---
China Time Now: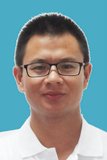 6:00am-1:00pm

Jack Yang
+86 159 2428 6660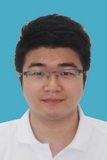 1:00pm-5:00pm
Tony Chen
+86 152 6860 9198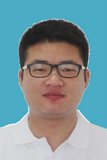 5:00pm-10:00pm
Mike Zhou
+86 180 5896 2885
* For fast reply, please contact one of us according to above time, we will reach you in a short while. You can also leave us a message below. Thank you!

>> Back to homepage.