Maybe the Best APP for visiting Yiwu Market. FREE!
Honest, capable and thorough
by Kiwi
(New Zealand)
As a owner of four retail outlets we are looking to develop into the Chinese market, having meet and read about the multitude of agents available in china, we stumbled across jin and jacks web site, it indicated the pitfalls and services to expect. We found this advice very truthful and honest, traits that we expect from anyone we deal with.

From this chance encounter we have since placed an order with Jin and Jack and found the whole experience very efficient and thorough. The items we selected were inspected, packaged and freighted to us with out a glitch. Upon receipt of goods we found items had undergone meticulous quality control and quantities and product had matched perfectly.

If you're new or experienced in the Chinese market I would challenge anybody to find a better couple, that could represent your business interests better. They are a small company that will go that extra distance and you will get great service from the first contact through to delivery.

We are now about to place a substantial order with this company as we have found them very trust worthy, hard working and friendly. Often traits you find hard to find in our own country

Contact Us by Phone / WhatsApp / WeChat:

---
China Time Now: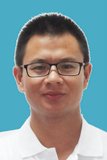 6:00am-1:00pm

Jack Yang
+86 159 2428 6660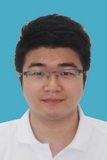 1:00pm-5:00pm
Tony Chen
+86 152 6860 9198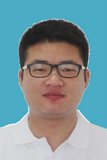 5:00pm-10:00pm
Mike Zhou
+86 180 5896 2885
* For fast reply, please contact one of us according to above time, we will reach you in a short while. You can also leave us a message below. Thank you!

>> Back to homepage.