YIWU JIN-JACK IMP.&EXP.
Our Small Story:
---
2009. In May, a young man named Jack lost his job in Alibaba.com, came to Yiwu, worked as a guide in Yiwu market. In Nov., Jin joined Jack to set up this company to help overseas visitors buy products from Yiwu market, this is the born of YIWU JIN-JACK IMP.&EXP. CO. LTD.
2010 - 2014. More new visitors, more return customers, more teammates... Fortunately, our return customers kept returning, our excellent teammates all stayed. 
2015 - 2022. We hatched/invested out 3 companies: YIWU Zongge Trading Co. Ltd. ;  UNI POP DISPLAY;  YIWU TOP TRUST IMP.&EXP. CO., LTD.
2020 - 2022, we set up 2 Prep Centers in Yiwu and Guangzhou, called PrepInChina. help overseas Amazon sellers pick up, inspect, prep, label, store, consolidate and distribute shipments in China

, then 

ship from China to Amazon fulfillment centers worldwide

.
*The most important: we still have customers from 2010, and teammate from 2009.
A Few Facts:
---
Our company ID 

under State Administration for Quality Supervision, Inspection and Quarantine: 69703960-9

Our company ID under 

Yiwu AIC

: 3307 8200 0124 638

Our business name under Yiwu AIC : 义乌市金杰进出口有限公司

By 2022, we've helped more than 500 visitors / buyers globally. 
Our main customers are from America, Europe, and Australia.
Our People:
---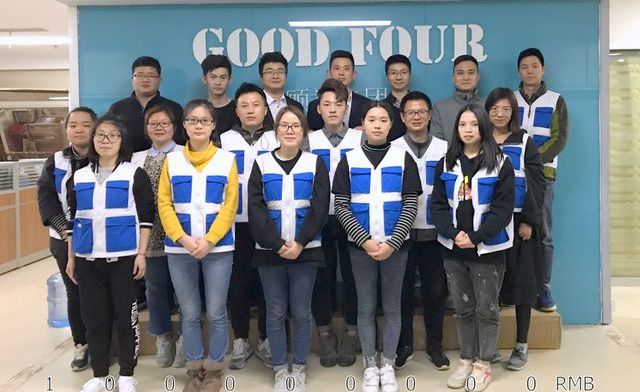 OUR TEAM
Our head-office is located right INSIDE Yiwu market. This location enables us source from this market with super efficiency.
We believe that Integrity and Honesty are the biggest advantages we have so far,  plus Profession and Dedication, these are the 4 motors push us moving forward. 
Contact Us:

---
>> Back to homepage.