Maybe the Best APP for visiting Yiwu Market. FREE!
Lily Yang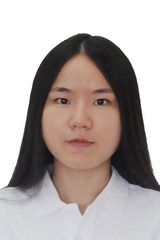 With us since 2014
Experience & Expertise:
Professional merchandiser in Yiwu China since 2013.
Dept. manager since 2015.
Products:
Stationary.
Small home decor like ceramics, steel craft, MDF craft and garden light...
Cheap hair accessories, clips, rubber, jewelry and scarf.
Cheap silk artificial flowers.
Ceramic Kitchenware.
Hardware, electrical products and lights.
Customers From:
New Zealand, Australia, UK, Canada, Hungary, US, Sweden, Greece, Croatia, Sri Lankan, Bahrain...
In Her Owner Words:
Nothing seek, noting find.
Talk To Us:

mike.zhou@yiwu-market-guide.com 

+86 180 5896 2885 (Mob./WhatsApp/iMessage/WeChat) 
China Time Now:
>> Back to homepage.