Buy jewelry from Yiwu wholesale market without travelling
Jack Yang Yiwu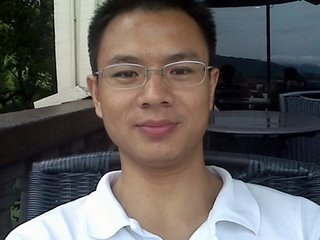 How I ended up in Yiwu, and started this business.
---
Hi,my name is Jack Yang. I'm the founder of www.yiwu-market-guide.com and Yiwu Jin-Jack Import & Export Co.,Ltd. You can call me "Jack" or "Yang". 
My Chinese friends call me "Yang". In Chinese, it stands for poplar, a kind of tree that grows everywhere in my hometown. 

Urm, Did my face cheat you? ;-) Actually I'm not as young as I look in the photo. Below are my working experiences: 


Owned my bachelor's degree in 2003, I went to Guangzhou and worked as a teacher. Great experiences! I really miss that!



Backed to the north again in 2005, and started my career in Alibaba.com, a world leading e-commerce company, because my girl friend (now my wife lol) got a FAT offer from FedEx there. (Otherwise, I'd be still playing football in the weekends with my colleagues and teaching students during weekdays)



3 years in Alibaba.com:

1st year as a service rep, then I was "head-hunted" by online marketing team manger and worked as a SEM specialist for another year. The 3rd year was in Alibaba Global Sales team, a salesman. Everyday phone calls, emails, phone calls, emails… Ugrh!!!

Today you find me sitting in my office on the top floor of a nice office building inside Yiwu market, with nice views outside of window, excuses me for being a bit show off ;-) This is largely because of the "unhappy things" happened to me in alibaba. 
Here is how I started up this business:
---
I Hate Scam!  I believe lots of people too. 


When I worked as a service rep and a salesman in Alibaba, some terrible things happened to me now and then that really hurted me. 


My clients, most of them were buyers, got scammed as lack of right information! 


Some of these buyers even paid to have themselves verified as TrustPass members(a type of paid membership on alibaba.com). They are serious buyers! 

But suppliers either disappeared after receiving money, or shipped out crappy goods. Buyers were loosing thousands of dollars! 


I'm a man of honesty and integrity character. 

"Hopeless honest", "the last man in the world can make quick money", "clumsy"... are the hats my sweet wife puts on me periodically. I take all that as high complimentary. (Sorry, darling) 


Once I got so angry that I picked up my phone and started to threat the scammer! 

Whether the scammer returned the money back or delivered the goods I didn't know. But I do know I received a warning from my boss. That nearly drove me crazy. Ugrh!!! (Alibaba has a "professional" team handling these cases) 

A small fire started to burn in my mind…
I must do something to help those poor buyers and stop those ugly scammers! 

But as a salesman, everyday you need to make dozens of phones calls and send out thousands of spam(few may not be spams) emails. 

Orders are your salary, your face, your future, your everything. 

But that fire never died, it still kept burning and burning... 

Early 2009, a very severe stomachache knocked me off and sent me to a big hospital. I'd never been to a major hospital before. Things were pretty fresh to me. 

It's so quiet in the late night as I lay in bed in the hospital... 



that fire started burning again...

Got down to earth from bed next early morning, I made a decision that I should no more work as a salesman in Alibaba. 

I need to do something else. I need to help these honest people by offering enough good information, instead of getting them paid for Alibaba, then left them unprotected. 

After-wards I decided to start up an agent to help suppliers do online marketing and foreign trade. I swore to myself that I must trade with 100% credibility, only earn what I should. 

Several of my friends were also interested in this thing and we planned to start an agent in Guangzhou jointly. 

Unfortunately, being lack of experiences and got too many "bosses", the agent quickly failed down. 

I came back to Hangzhou again. Very soon, I paid a visit to Yiwu. I knew some Yiwu suppliers when I worked in Alibaba. And I also wanted to visit the world famous international trade city. 
♬ The Turning Point Came! ♬
The time I stepped into the International Trade City, I was blown away immediately by the richness of the products here. 

I remembered clearly I was visiting the hair ornaments market then. I'd never seen such a scene: hundreds of stalls sitting one next to another, displaying different hair clips, stretched out without end. I browsed and browsed until I felt dizzy and could not walk. 

I also saw flocks of foreign buyers from Mid-east, Africa, Europe and America(Sorry, just judged from their dressing and complexion) are sourcing inside! You know that was the hardest time when the worldwide financial crisis hit everything relentlessly. 

Back to my hotel with sore legs, I started to think: Why the buyers spend all that time and energy and money come that far to Yiwu market to source by themselves? Why they don't just use online tools like Alibaba or have agents to do that? It's so much easier and can also reduce cost! 

After did some research and talked to several buyers. I got the answer: because of the bad middlemen and unfaithful suppliers! TRUST Problem! 
This is It!
---
Guess what? I ended up in Yiwu studying the market and offering sourcing tour guide service to overseas buyers. 

At the same time, I started this www.yiwu-market-guide.com. More and more buyers found me by this website and started to contact me for arranging their Yiwu visit. It was quite a success. 


As time goes by, I find most buyers also need me to arrange other things like collect goods, do QC, arrange shipping... after their visits. So I registered my company Yiwu Jin-Jack Import & Export Co., Ltd. 


Jin is my wife's given name and I'm so thankful that she could come to Yiwu to help with shipping and documentations. She had been worked for FEDEX for 2+ years before. It turned out that she's the right person for this position;-) 



Greetings from Yiwu Jin-Jack Import & Export in Yiwu, China ~ 

Contact Us:

---
* We DO NOT sell most of the products you see on this site DIRECT. The pictures are from Yiwu market. NOT our own products. 
However, we may help you find out similar products if you provide product pictures, details & specs, quantity, and target price. 50USD/day sourcing fee may apply. Thank you!
Phone/WhatsApp/WeChat: +86 180 5896 2885

Email: mike.zhou@yiwu-market-guide.com ;
Or leave us a message below:
>> Back to Yiwu Jin-Jack Imp.&Exp.
>> Back to homepage.