Jewelry parts, findings and accessories wholesale market Yiwu China, 2020
Highlights:
1000+ shops, huge variety.

Stock available. 



Best prices.
Open 7 days a week.
Locations:
E3 and part of E2 section inside International Trade City.
Changchun street market. Just in front of Intl Trade City. Mostly semi-precious stones.
Xiongzhong street market. Just beside Intl Trade City.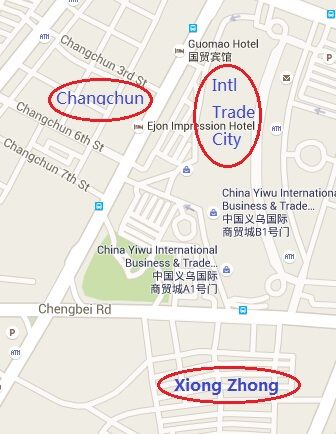 The 3 jewelry parts, findings and accessories wholesale market in Yiwu China. Within 10 mins walking.
Variety:
Almost all types of cheap jewelry parts, findings, accessories, tools are available. Silver parts, gold / gold plated parts are not much. Precious stones are few.
Products from here are not only from Yiwu, but also from other parts of China like Qingdao and Guangzhou.
Stock Status & MOQ:
Almost all in stock, rest can delver within 7 days. Minimum order quantity (MOQ) starts from 1 few hundreds pcs to a few thousand pieces, up to different product types.
Prices:
This might be the only place in China you can easily buy some much parts and findings at cheap prices.  
Below is a few price-lists for your reference.
How to buy?
Come to select potential suppliers first, check prices and quality. Then have an agent to confirm all details, place order, collect, inspect and ship out. (Can try this Yiwu market guide app for browsing market, figure out location, record suppliers and products, do basic translation, get live online help.)
Pay a 3-5% commission for service but shipping cost may reduce a lot. The chance of receiving bad quality products and getting delayed can also be reduced by working with a good agent in Yiwu.
Buyer can also let the shops send directly without an agent involved,  once they feel comfortable about this shop's reliability, products quality, management and service level. 
* If not possible to come now, leave us a message, we will recommend a good agent to help.
Related Links:

Contact Us:

---
>> Back to homepage.