Maybe the Best APP for visiting Yiwu Market. FREE!
Yiwu Wholesale Markets
How Many Wholesale markets in YIwu?

Yiwu International Trade City, locally called Yiwu Futian Market.
Huangyuan Garments market.
International Production Materials market.
Yiwu furniture market.
Yiwu stock market.
Yiwu food market.
And a dozen specialized street markets for specific products.
Which Wholesale Market Should I Visit?
In most cases, Yiwu International Trade City, or we call Futian market is enough for overseas buyers.
If you only buy stock products, you may need to check stock market.
For machinery, big tools, big commercial lights, leather (incl. PU and PVC men-made leather) ... You need to visit International Production Materials market. There are buses goes to this market from Futian market, bus begin/stops right in front of District 2 of Futian market.
Garments market? From our experience, probably not a good place to visit. This market is more for local market than international market.
Furniture market?  Same as garments market. All of our visitors found this market too expensive.
Food market? Almost all for local market.
Hotels Close to Yiwu wholesale markets:
Hotels in downtown area like Kingdom hotel, Bali Palza hotel, Yimei Plaza hotel... are close to Huangyuan garments market. 
Tianheng International hotel is close to International Production Material market.

Contact Us by Phone / WhatsApp / WeChat:

---
China Time Now: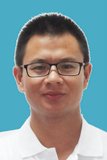 6:00am-1:00pm

Jack Yang
+86 159 2428 6660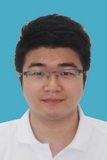 1:00pm-5:00pm
Tony Chen
+86 152 6860 9198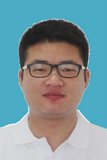 5:00pm-10:00pm
Mike Zhou
+86 180 5896 2885
* For fast reply, please contact one of us according to above time, we will reach you in a short while. You can also leave us a message below. Thank you!

>> Back to homepage.