Maybe the Best APP for visiting Yiwu Market. FREE!
We Offer 3 Commission Options:
Our Commission Form Since 2013
How Above Chart Works? For Example:
If a buyer orders total 50,000USD, from total 9 suppliers our commission will be: 45,000USD * 5.5%  = 2,475USD.
Buyers can have the options to:
Pay a commission as per above formula.
Pay a fixed commission rate of ____% after trial.
Pay a flat handling fee of __________USD after discussion.
After meeting and discussion.
Is Our Commission "too high?" 
 It ONLY looks high. But NOT high at all.
In the end, transparent, profession, dedication plus long-term can save buyers MUCH more money than paying a higher commission.
Disorganized market visit management can waste buyers lots of time, costs you lots of money.
Not-thorough follow up and careless QC can lead buyers receive sub-standard products, can-not-sell products, even wrong products.
Poor coordination and poor supplier handle ability can easily cause delay and delay and delay. Buyers miss their best selling season.
Improper packing and wrong container loading can cause LOTS of damages.
Poor inland shipping management and mistakes in papers can cause container stuck in both China customs and destination customs for intensive inspection. Buyers lose time. Pay hefty fees and fines.
......
This is not "talking scary". Buyers will have a big change to experience many of above by working with a wrong agent from the beginning. 
Not Happy? Don't Pay
Our bottom line is: if our customers are not happy about our service after receiving products, they don't have to pay. We can fully refund our commission. 
Contact Us by Phone / WhatsApp / WeChat:

---
China Time Now: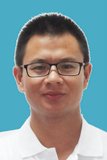 6:00am-1:00pm

Jack Yang
+86 159 2428 6660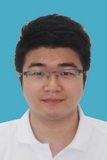 1:00pm-5:00pm
Tony Chen
+86 152 6860 9198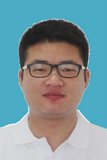 5:00pm-10:00pm
Mike Zhou
+86 180 5896 2885
* For fast reply, please contact one of us according to above time, we will reach you in a short while. You can also leave us a message below. Thank you!

>> Back to homepage.