Yiwu Economy
Yiwu is strong in terms of its markets. The Small Commodity Market has topped China's 100 top open markets for 16 years in a row. It is a banner of China's market economy.
Yiwu Market Complex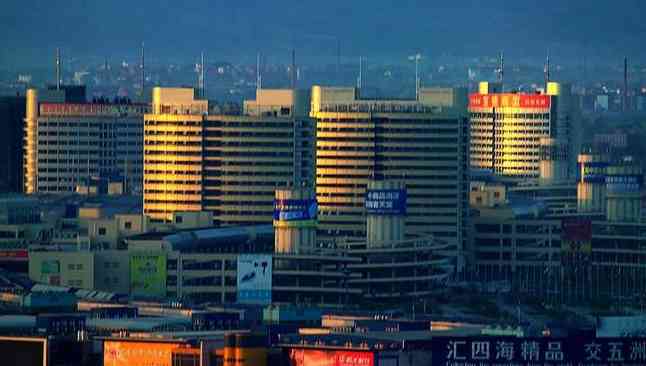 The power horse - Yiwu International Trade City, is the only market in China has the title of "Quality Goods, Good Faith" from the State Bureau of Technical Supervision. Products like jewelry, toys, tools, socks, zippers are exporting to over 200 countries from this market every day.
Exportation generated around 60% of all Yiwu revenue. Manufacturing and trading contributes over 95% of Yiwu GDP.
The top 10 destinations of Yiwu commodities are: U.S., UAE, Spain, Germany, Russia, Brazil, Iran, Italy, South Africa and Canada. Transaction with these countries in total accounted for 52% of Yiwu over all exportation, in which the U.S. had a 17% and UAE 7%.
U.S. had been the biggest importer of Yiwu commodities for 3 years from 2004 to 2007. But the financial crisis pushed it to the second in 2008. UAE become the first. However, in Q1, 2009, with a total transaction of 62.98 million USD, Uncle Sam sits back to the No.1 chair again.



Yiwu ranked the 10th among Top 100 China strongest economy county-level cities in 2008.
Its overall economy power ranked the 8th among top100 China county-level cities, in the recently released "9th national report of county-level city economy studies" by State Statistic Bureau.
Yiwu GDP reached 42.1 trillion RMB/6.15 trillion USD in 2007, an increase of 15.7% from 2006, and per capita GDP reached 59,144 RMB/US$8,635. Urban per capita disposable income was 25,007 Yuan/3,651 USD, and rural per capita pure income was 10,255 Yuan/1,497 USD, increased 15.9% and 16.4% respectively.
Yiwu 2008 GDP was 49.33 trillion Yuan/7.20 trillion USD, still increased 12.1%, in spite of the financial crisis. Urban per capita disposable income and rural per capita pure income reached 28,708 Yuan/4,191 USD and 11,885 Yuan/1,735 USD.
Yiwu still kept surprising its neighbors by an 8% increase of GDP in first half of 2009. It is the ONLY city in Zhejiang province with such a record.
According to the data provided by Yiwu Economy and Trade Bureau, the export turnover of the first 6 months of 2009 reached 910 million dollars. That's a 6.7% increase on a year-upon-year basis.
Yiwu International Expo Center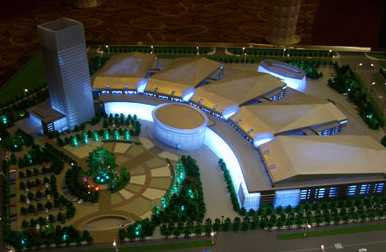 Yiwu is also one of the Top10 exhibition cities in China. Every year, China Yiwu International Commodities Fair acts as a bridge for Yiwu suppliers to reach international markets.
>> Return to Yiwu China from Yiwu Economy