Maybe the Best APP for visiting Yiwu Market. FREE!
Yiwu Port
Does Yiwu have port?
No, the closet port to Yiwu is Ningbo port, 2 hrs away.
But, why a Yiwu port?
Yiwu built an inland port, or you can say, a super big warehouse, something like a port. But this "port" does have water around. Only "rivers of trucks"
Here are 2 pictures of Yiwu port: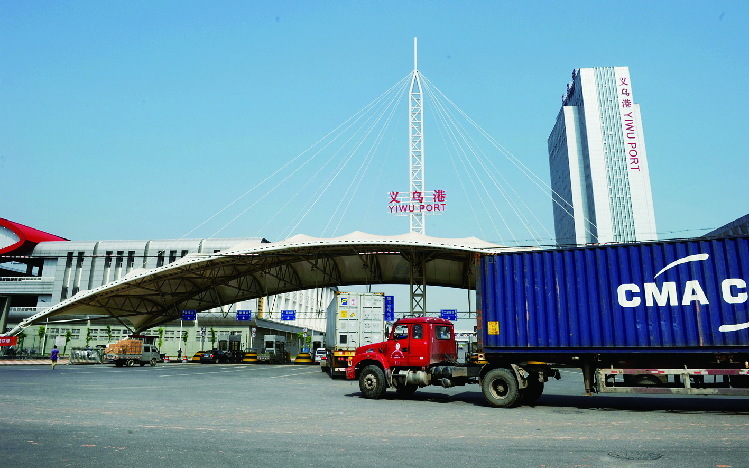 one more:
>> Back to Yiwu China
Talk To Us:

mike.zhou@yiwu-market-guide.com 

+86 180 5896 2885 (Mob./WhatsApp/iMessage/WeChat) 
China Time Now:
>> Back to homepage.