Yiwu Daily Necessities Market
Location: 2nd Floor, District 4, International Trade City.
Opening hours: 09:00-17:00, 7x365, except a 15-day-close down during Spring Festival.
Hello my friend. It's my pleasure to introduce you today, the young exciting monster - Yiwu daily necessities market. Ready? Here we go:
Yiwu daily necessities market was officially opened late last year. It's one of the youngest Yiwu markets, and it's also the one of the largest.
There are more than 3,200 stalls full of 20,000+ kinds of products, covering 20 major categories, inside this market.
Unlike other markets in Yiwu, this brand new market is the most comfortable and spacious.
The lifts, elevators, air-conditions, lights, noise control facilities, floor tiles, as well as the whole layout are all designed to make shopping much easier and more comfortable.
All the stalls are queued in straight lines and decorated with glass screens. You can have a good 20 minutes walking and browsing inside, without turning left or right.
A stall of cheap water bottles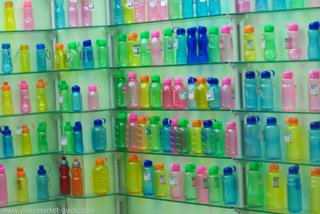 Ceramics like fruit trays and toilet covers; wooden and bamboo products like outdoor desks and baskets; baby supplies like baby wipes and baby bottles; pets' supplies, kitchen gadgets, tooth picks… and all kinds of plastic products are what you'll find here.
Over 70% of the products inside this market are exported to Africa, Mid-east, Europe and America.
The prices are very competitive too. A toothbrush holder of $ 0.30 can be sold at $ 3.00 on eBay US. I'm sure it is more expensive in American small supermarkets.
You can see the prices of some products in What's Hot section at the bottom of this page, to have a basic idea of the profit margin.
A stall of disposable plastic cups & boxes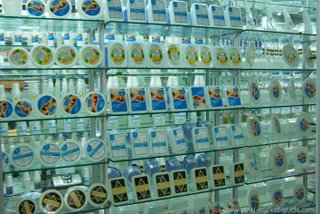 A large portion of strong suppliers from all over China, especially from Zhejiang and Fujian province, are taking this market as their springboards to enter overseas market.
There are a lot of plastic products suppliers from Huangyan and Taizhou, and ceramics suppliers from Guangzhou and Shantou.
Over 60% of stalls are factory direct outlets, the rest of them are agents and distributers.
To improve the overall quality level, this market reserved a special section for all the China top brands and world top brands. They keep bringing more and more quality stuff inside right now.
So you will find global brands, China top brands, local small brands and non-brands are all under one roof.
What's more, you can see many new models here much earlier than anywhere else, because many suppliers take this market as a showroom to introduce their new products to global market.
All brands toothbrushes wholesale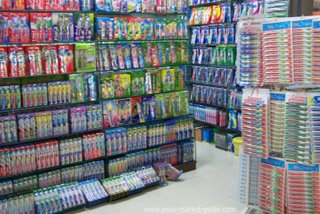 This can really save you a lot of energy if you have one or two daily necessities stores, and you're looking for something from China to put on your shelves, then this market would definitely be one of your one-stop sourcing destinations.



Featured Products:
Spiderman with toothbrush
This kind of Spiderman-Like toothbrush holder, with two suction cups, is quite new in this market.
They should be attractive to young kids. Different prices for different materials.
Rings to keep mosquitoes away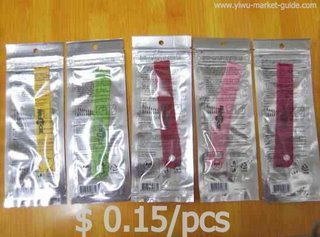 Put-on-and-mosquito-free.
These organic, nice-looking rings can keep mosquitoes away for up to 7 days. They are simply made of a piece of cloth and some citronella oil.
Good substitute for mosquito coils or other chemicals used for mosquito repelling.

flexible cutting board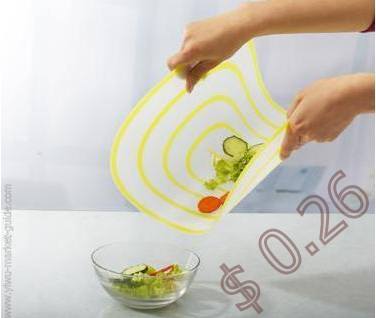 No more words. This is a best photo to demonstrate this cutting board. Another reason for being hot is the price – really cheap.
adjustable hangers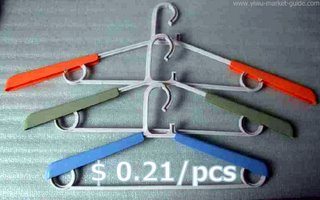 Cheap and adjustable are the two best selling points. "They are strong and durable, you see…" recommended by Mr. Cao.
metal wire cleaning balls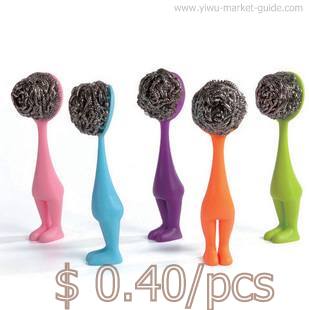 This is just one type of the nice metal wire cleaning balls here. The handle can add a little extra fun inside your kitchen.
Most ordinary products with a bit creative ideas works well on this market.
apple peeler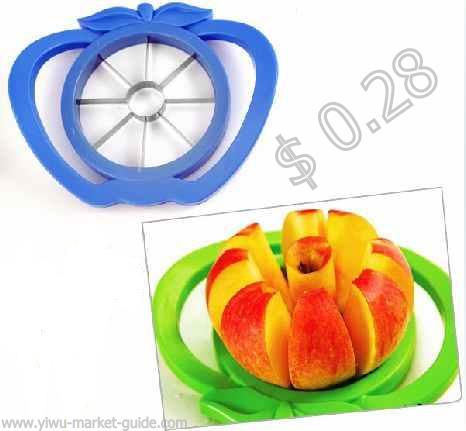 This apple peeler can help you reduce several cuts to just one cut, and the price is very cheap. So they are hot.



Dos and Don'ts When Visiting Yiwu Daily Necessities Market
Wear light, comfortable shoes. Trainers would be perfect.
Put yourself in comfortable clothes. Business-leisure would be perfect. Formal, elegant suit is rare here.
Bring a pulling luggage for samples and a backpack for other stuff.
Browse according to the stall numbers, block by block, so you can cover the most. Otherwise, you may feel frustrated to find yourself are re-browsing or getting lost.
Put some food, or at least a bottle of water, in your backpack, if you want to stay more than 3 hours. They have restaurants inside, but it's all Chinese food. And it's extremely crowded in lunch hours.
Smoke only in the smoking room. If some vendors remind you not to smoke near their shops, please cooperate. Otherwise, they will be fined for not stopping visitors smoking near their shops.
Ask for permission before taking photos.
Ask for new models if you think they may have.
Hire a translator if you want to know more details and intend to pace orders. But if you just want to look around, all the vendors have no difficulties quoting you a price with their calculators.
>> Return to Yiwu Market from Yiwu Daily Necessities Market.

>> Back to Yiwu Market Guide Homepage