Maybe the Best APP for visiting Yiwu Market. FREE!
Bluetooth Hoverboard
With built in bluetooth speaker for music, plus LED lights. Now you have the coolest ever electric hoverboard on road.
Quick Facts:
Size: 580*170*180(mm)
Tire Size: 170mm
Distance: around 15-20km (9-13 Miles)
Max Speed: 12km/h (8mph)
Max tilt around: 25° degree (depends on rider's weight)
Max load: 130kg (290 lbs)
Weight: 10.5kg (24 lbs)
Using Temperature: 40°C-70°C
Highest Power: 500W(contain)
Battery: 36V*4.4AH (158WH)LG/Samsung lithium battery
Charging Time: Around 60-120 Mins (30 Mins to 80%)
Charging Voltage: AC90-240V 50-60Hz
Battery Save Mode: when battery is lower than 10%, it will reduce speed to conserve power.
Sound Alert: Beeps when turned on and has a low battery sound indicator
A Lot More Colors:
Professional: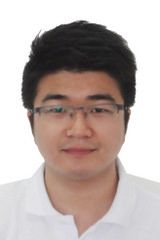 Tony Chen
Related Links:
>> Back to Yiwu market products
Talk To Us:

mike.zhou@yiwu-market-guide.com 

+86 180 5896 2885 (Mob./WhatsApp/iMessage/WeChat) 
China Time Now:
>> Back to homepage.