Maybe the Best APP for visiting Yiwu Market. FREE!
When Yiwu Market Open?
Take the main market - Futian market (Intl Trade Mall/City) for example:
9am - 5:30pm, except public holiday & CNY holiday.
Different districts and section also varies:
District 1 (flowers&plants, toys, jewelry, home decor.): 9am - 5:30pm (6pm in summer).
District 1 est. (jewelry parts, jewelry, hair pieces): 9am - 6pm.

District 2 (umbrella, bags, luggage, hardware & tools, electrical & electronics, watches & clocks, bikes & scooters ): 9am - 5:30pm (6pm in summer).
District 3(office & stationary, paper products, cosmetics & beauty, zippers, buttons, garment accessories, sunglasses, sports ): 9:00am - 5pm (5:30pm in summer). 
District 4 (household products, textile products),  9am - 5:30pm (6pm in summer).
District 5 (bedding, fabrics, hotel supplies & ceramics & glassware,  pet products, dollar items, auto & motorcycle accessories & parts): 9am - 5:30pm .
For weekends, above timing can be delayed by 30 minutes. Chinese people also get up late at weekends now ;)
Related Links:
Contact Us by Phone / WhatsApp / WeChat:

---
China Time Now: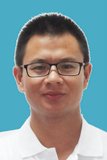 6:00am-1:00pm

Jack Yang
+86 159 2428 6660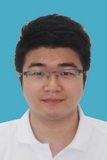 1:00pm-5:00pm
Tony Chen
+86 152 6860 9198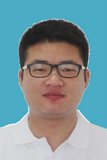 5:00pm-10:00pm
Mike Zhou
+86 180 5896 2885
* For fast reply, please contact one of us according to above time, we will reach you in a short while. You can also leave us a message below. Thank you!

>> Back to homepage.