Buy jewelry from Yiwu wholesale market without travelling
Yiwu Market (District 1&2) Will Be Open On Feb. 18 After Coronavirus
According to the 17th order signed by mayor of Yiwu city, District 1 and 2 of Futian market (Yiwu international trade mart) will be open on February 18th., 3  days earlier than originally expected.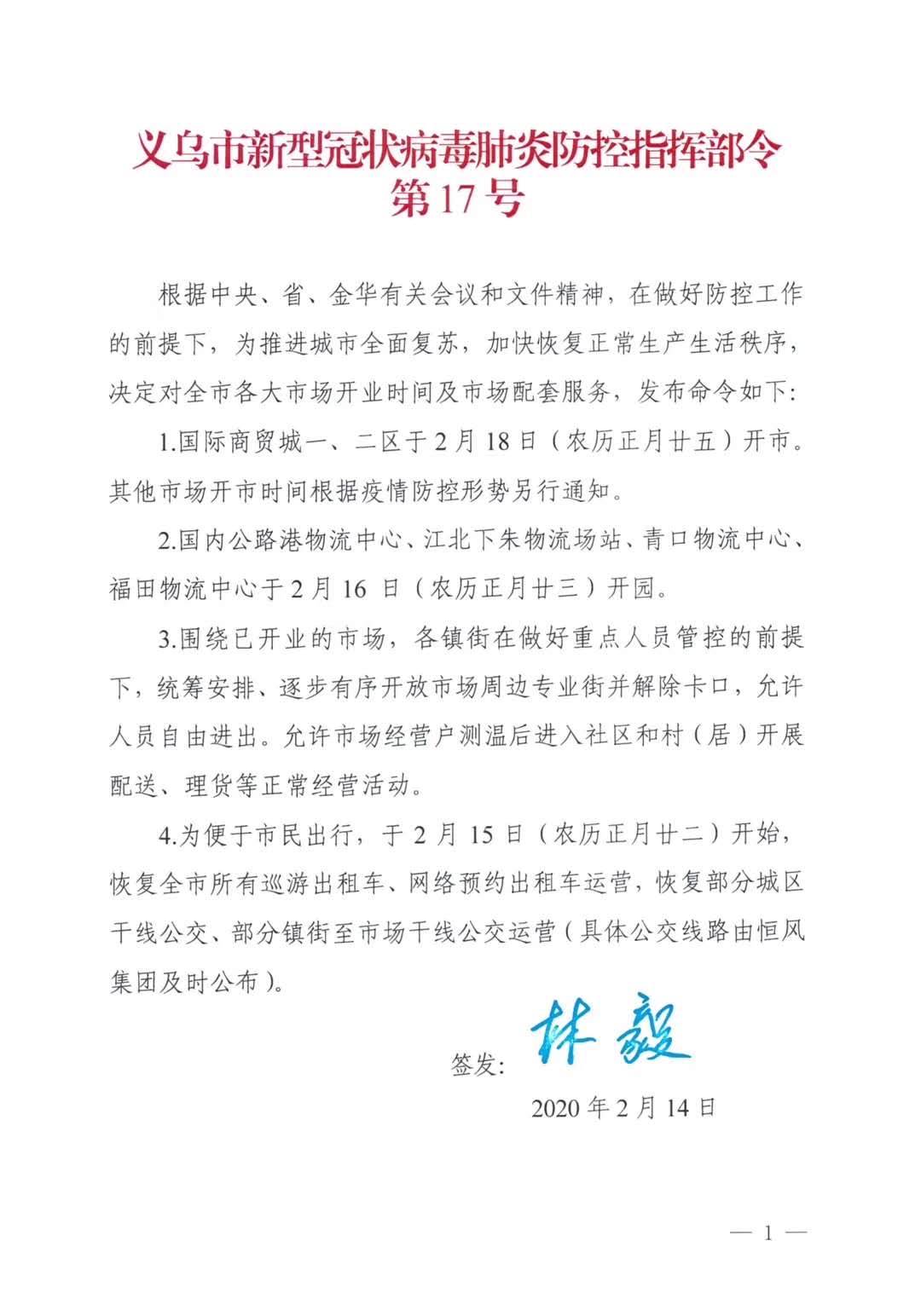 Yiwu Market (District 1&2) Will Be Open On Feb. 18 After Coronavirus
The orders says:

#1 Futian market (District 1 and 2) will be open on Feb. 18, other districts and markets opening time will be announced later, depend on Coronavirus situation.
#2 Several logistics centers will be opened on Feb.16.
#3 Related districts and areas should allow people to go after their temperature tested.
#4 Taxis and some major bus lines will be resumed on Feb.15.
Contact Us:

---
By phone/WhatsApp/WeChat: +86 159 2428 6660, email: yiwumarketguide@gmail.com; or leave a message below:
>> Back to homepage.