Buy jewelry from Yiwu wholesale market without travelling
Yiwu Market (District 1&2) Will Be Open On Feb. 18 After Coronavirus
According to the 17th order signed by mayor of Yiwu city, District 1 and 2 of Futian market (Yiwu international trade mart) will be open on February 18th., 3  days earlier than originally expected.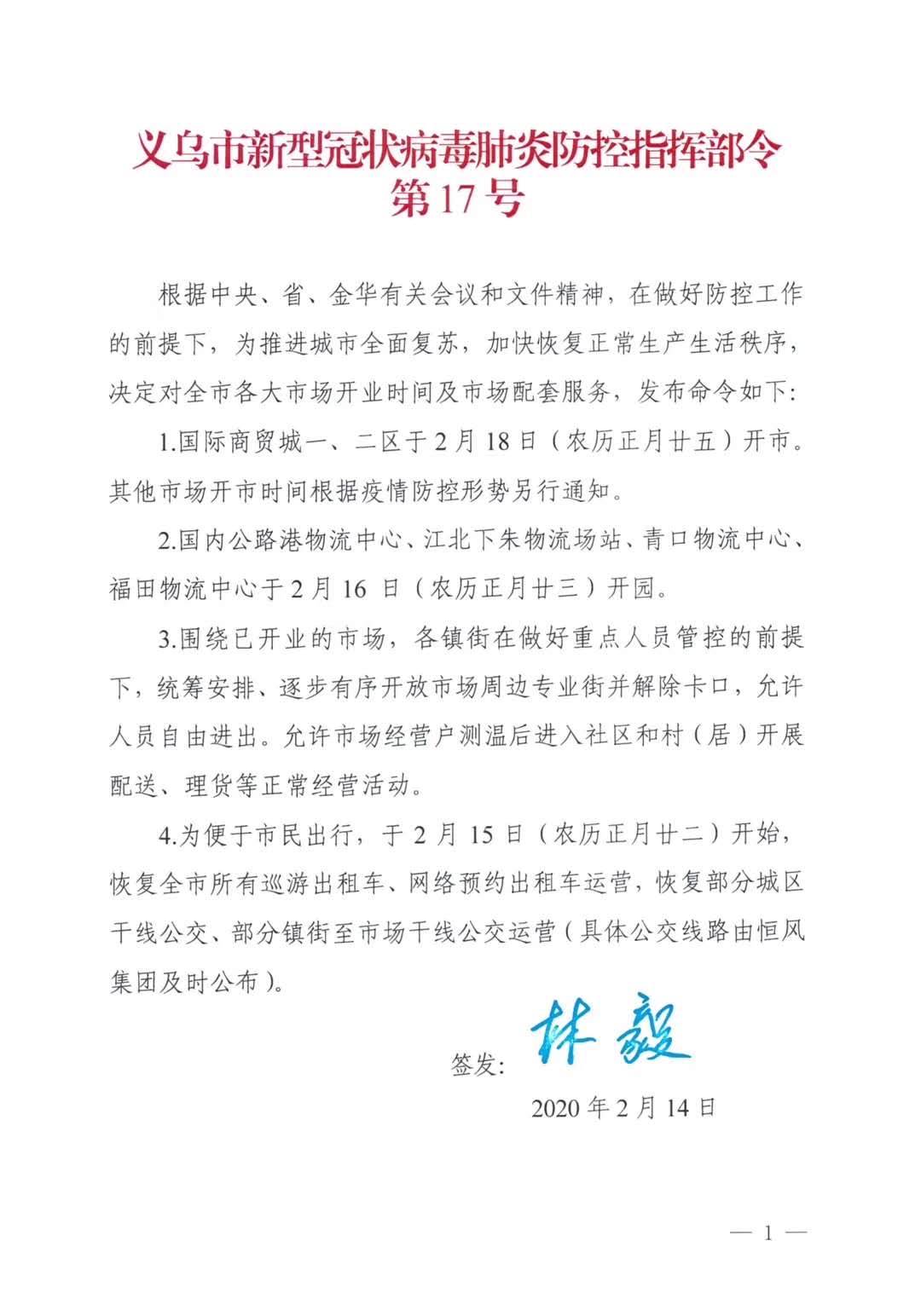 Yiwu Market (District 1&2) Will Be Open On Feb. 18 After Coronavirus
The orders says:

#1 Futian market (District 1 and 2) will be open on Feb. 18, other districts and markets opening time will be announced later, depend on Coronavirus situation.
#2 Several logistics centers will be opened on Feb.16.
#3 Related districts and areas should allow people to go after their temperature tested.
#4 Taxis and some major bus lines will be resumed on Feb.15.
Contact Us:

---
* We DO NOT sell most of the products you see on this site DIRECT. The pictures are from Yiwu market. NOT our own products. 
However, we may help you find out similar products if you provide product pictures, details & specs, quantity, and target price. 50USD/day sourcing fee may apply. Thank you!
Phone/WhatsApp/WeChat: +86 180 5896 2885

Email: mike.zhou@yiwu-market-guide.com ;
Or leave us a message below:
>> Back to homepage.