Maybe the Best APP for visiting Yiwu Market. FREE!
Good Small Hotels near Yiwu Futian Market (Yiwu Trade Center / Yiwu Mall) District Two
Hand-picked winners, all within 10 minutes walking distance to Futian market district two:
Yiwu Justin Hotel /义乌嘉仕顿酒店
ADDR.: 工人北路1007号 
5 minute walking to Futian market district 2. Good managed. Good breakfast. Friendly service.
Tips:

Get a room at back side when you check-in. Less noise.
Yiwu European Style Hotel /义乌欧陆风情酒店  
ADDR.:福田四区15-16栋 ,近国际商贸城二期西大门。
3 minute walking to Futian market district two.
Tips: 
Buy credit to have the best rates, only you're 100% sure about your schedule because credits can not be refunded.
*Nearby products: umbrella & rainwear, handbags & cases & luggage, electrical & electronic products, tools & hardware, kitchen & home appliances, bikes & outdoor products, watches.
>> Back to hotels near yiwu futian market (trade city / center / mall)
Contact Us by Phone / WhatsApp / WeChat:

---
China Time Now: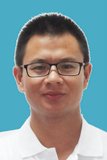 6:00am-1:00pm

Jack Yang
+86 159 2428 6660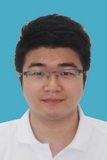 1:00pm-5:00pm
Tony Chen
+86 152 6860 9198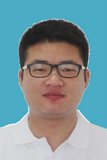 5:00pm-10:00pm
Mike Zhou
+86 180 5896 2885
* For fast reply, please contact one of us according to above time, we will reach you in a short while. You can also leave us a message below. Thank you!

>> Back to homepage.