Buy jewelry from Yiwu wholesale market without travelling
Yiwu Umbrella and Rainwear Market
Products: straight umbrella, folding umbrella, decorative umbrella, outdoor umbrella, beach umbrella, advertisement umbrella, raincoat, disposable raincoat ...
Scale: about 400 suppliers.
Location: F1, D2, Yiwu International Trade City.
Opening hrs: 09:00 – 17:00, all year round except a close down during The Spring Festival.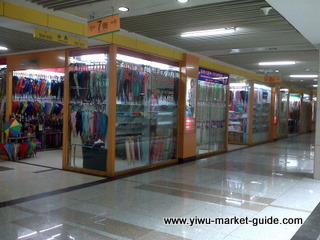 In General:
Umbrella and rainwear is one of the oldest businesses in Yiwu. Now Yiwu has a few top brands in China. However, over 70% of the umbrellas in Yiwu market are not produced in Yiwu, they're from Shangyu and Xiaoshan in Zhejiang province, and Dongshi and Zhangzhou in Fujian province.
Most umbrellas and other rain wear here are cheap quality. Variety is really good. You can find embroidery umbrellas for ladies, cartoon umbrellas of kids, and head umbrella for men. Outdoor umbrellas and camping products care also available here.
Over 70% products here are for exporting. Most cheap umbrellas are exported to Middle east, Africa and South America. If you're only looking for umbrellas and rain wear, esp. high end umbrellas, Yiwu market may not be a good option for you.




Products:
Variety here is really good: straight umbrellas, folding umbrellas, decorative umbrellas, outdoor umbrellas, beach umbrellas, advertisement umbrellas, raincoats, camping products...
traditional Chinese umbrellas wholesale in Yiwu market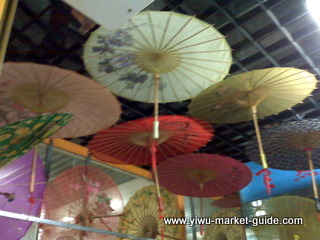 traditional Chinese umbrellas wholesale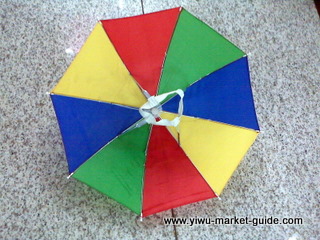 head umbrella wholesale in Yiwu market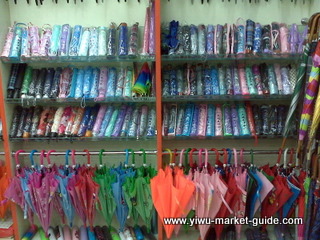 cheap umbrellas wholesale in Yiwu market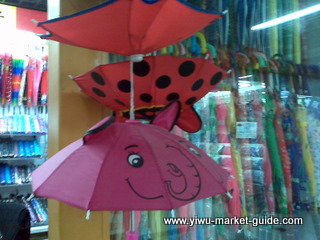 cartoon kids umbrella wholesale in Yiwu market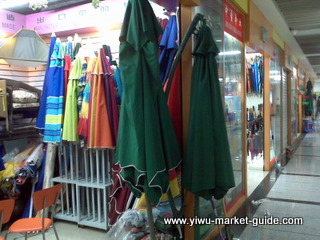 beach umbrella and outdoor umbrella wholesale in Yiwu market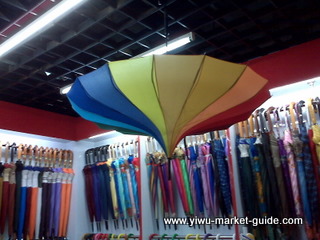 patio umbrella wholesale in Yiwu market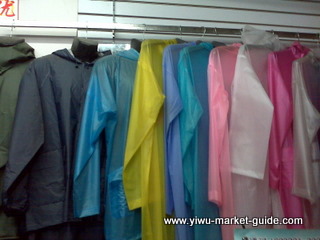 cheap adult raincoats wholesale in Yiwu market




>> Return to Yiwu Market from Yiwu Umbrella and Rainwear Market
Contact Us:

---
* We DO NOT sell most of the products you see on this site DIRECT. The pictures are from Yiwu market. NOT our own products. 
However, we may help you find out similar products if you provide product pictures, details & specs, quantity, and target price. 50USD/day sourcing fee may apply. Thank you!
Phone/WhatsApp/WeChat: +86 180 5896 2885

Email: mike.zhou@yiwu-market-guide.com ;
Or leave us a message below:
>> Back to homepage.