Yiwu Bags and Cases Market Overview
Locations: 1st Floor and 4th Floor, District2, International Trade City.
Opening hours: 7x365, except a 7-day-closedown during Spring Festival.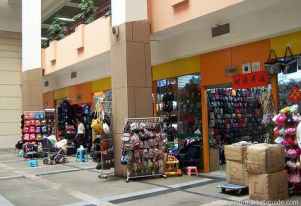 Now, my friend, I'd like to share with you my knowledge about Yiwu bags and cases market. Here we go:
Bags and cases market is one of the biggest markets in Yiwu. Over 2,400 shops sit on the first floor of district 2, Yiwu International Trade City . 100+ factory outlets centers for bags and cases are also located on 4th floor of the same building.
Variety is, again, beyond your imagination. Lady's handbags, kid's school pulling cases, men's wallets, cosmetics cases, gift bags, messenger bags, shopping bags... as well as many kinds of plastic bags and paper bags.
Brands cover a wide range from global brands, to China top brands, to local top brands, then local small brands, then non-brands.
It's a kind of like: Want global genuine brands? Yiwu has just a few; Want China top brands? Yiwu has many; Want small brands and non-brands? Yiwu has tons of; Want fake and counterfeit? No problem.
Here is a short video:
Suppliers in this market are from all famous bags and cases producing areas of China. Like Guangzhou, Baigou in Hebei province, Shaodong in Hunan province, and Wenzhou in Zhejiang province.
About 72% of them are factory direct sale offices. Agents take a 27% percent, including a 6% percent of general agents and exclusive distributors.
As Yiwu is a good big market to compete and show strength. Many suppliers choose Yiwu market to put their new designs and offer favorable prices, to take a bigger piece of this huge cake.
Yiwu market is a paradise for buyers, but can be a hell for suppliers sometimes. Suppliers like the opportunities Yiwu market brings to them, but they hate Yiwu market for making their life tougher.
The old Yiwu bags and cases market are famous for low prices. But because of the worldwide financial crisis strike, many suppliers now start focusing more on quality and creativity.
The cheap crappy market is changing a bit now. I'll talk more about this in Featured Suppliers section at bottom of this page.




Dos and Don'ts When Visiting Yiwu Bags and Cases Market
---
This is a national AAAA tourists shopping area. So there are no difficulties with shopping here. They have sight-seeing lifts and even free sight-seeing shuttles.
Yiwu Market Free Shuttle
But remember the fact that this is another huge market inside a huge mall. So arm yourself with the right equipments first:
Wear light, comfortable shoes. Trainers would be perfect. High-heels? No-NO!
Put yourself in comfortable clothes. Business-leisure would be perfect. Formal, elegant suit is rare here.
Bring a pulling luggage for samples and a backpack for other stuff.
Browse according to the booth numbers, block by block, so you can cover the most. Otherwise, you may feel frustrated to find yourself are re-browsing or getting lost.
Put some food, at least a bottle of water, in your backpack, if you want to stay more than 3 hours. They have restaurants inside, but it's all Chinese food. And it's extremely crowded in lunch hours.
Smoke only in the smoking room. If some vendors remind you not to smoke near their shops, please cooperate. Otherwise, they will be fined for not stopping visitors smoking near their shops.
Ask for permission before taking photos.
Ask for new models if you think they may have.
Hire a translator if you want to know everything. But if you just want look around, all the vendors have no difficulties quoting you a price with their calculators.
Updates:
---
Jun. 24, 2011: handbags wholesale market Yiwu, China
Jul. 06, 2011: QA tips for handbags in YIWU market
Aug. 22, 2011: handbags market in YIWU China
More About Yiwu Bags and Cases Market
---
  ✔ See What's New and Hot in Yiwu Bags and Cases Market.

  ✔ Find Some Good Bargains in Yiwu Bags and Cases Market.

  ✔ See Some Featured Suppliers of Yiwu Bags and Cases Market.



>> Return to Yiwu Market

>> Back Home