Buy jewelry from Yiwu wholesale market without travelling
Bus from Shanghai Pudong PVG Airport To Yiwu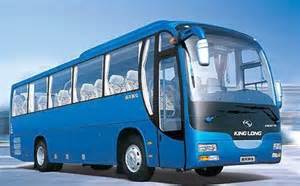 Updated on: Apr.09, 2019
Timetable:
9:00

11:30 
14:10 
17:10
18:40

Total Journey: 4 hours 30 mins
Tel.: +86 21 68345743
* Ticket office is right inside airport. Please ask for information help.
This bus arrives at Yiwu International Trade City Bus Station, which locates right beside Yiwu International Trade City / Yiwu Futian Market.
There are a lot of small hotels near this bus station. More hotels nearby are available on hotels close to / near Yiwu market.
Yiwu Taxi Tips:
* Share a taxi with others is usual in Yiwu, but ONLY under passengers' permission.  Passengers can refuse to pay if it's not under their permission.
* Always insist putting on meter and ask for receipt(发票, reads "Far, P-ee-or ") before paying fare. 
>> Back to travel from Shanghai to Yiwu
Contact Us:

---
* We DO NOT sell most of the products you see on this site DIRECT. The pictures are from Yiwu market. NOT our own products. 
However, we may help you find out similar products if you provide product pictures, details & specs, quantity, and target price. 50USD/day sourcing fee may apply. Thank you!
Phone/WhatsApp/WeChat: +86 180 5896 2885

Email: mike.zhou@yiwu-market-guide.com ;
Or leave us a message below:
>> Back to homepage.