Maybe the Best APP for visiting Yiwu Market. FREE!
Good Small Hotels near Yiwu Futian Market (Yiwu Trade Center / Yiwu Mall) District 3, and Bus Station
These are the hand-picked ones for Yiwu market district 3 and bus station.
Nearby products are stationary and office, cosmetics & accessories, textile products & accessories like zippers, buttons, buckles, laces and ribbons. 
Yiwu Yuejia Business Hotel 义乌悦嘉商务宾馆
Addr.: 义乌 福田区 稠州北路 银海一区21幢(国际商贸城51号门对面)。
* 2 mins walking to district 3 of Futian market. Consistent friendly service. Well managed. Quiet. simple breakfast.  Best value for money. 
Yiwu LAKAI Hotel 义乌拉凯宾馆
Addr.: 义乌  银海一区20幢17-20号 福田市场三区对面
2 mins walking to district 3. Quiet. Simple breakfast. 
>> Back to hotels near yiwu futian market (trade city / center / mall)
Contact Us by Phone / WhatsApp / WeChat:

---
China Time Now: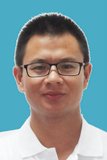 6:00am-1:00pm

Jack Yang
+86 159 2428 6660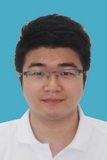 1:00pm-5:00pm
Tony Chen
+86 152 6860 9198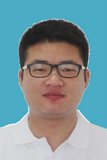 5:00pm-10:00pm
Mike Zhou
+86 180 5896 2885
* For fast reply, please contact one of us according to above time, we will reach you in a short while. You can also leave us a message below. Thank you!

>> Back to homepage.