Yiwu Market Opens Up After CNY Holiday!
Dollar Store Glassware & Ceramics Wholesale in Yiwu, China
Price lists, catalog pictures of glassware and ceramics wholesale for dollar stores, free download via Google drive.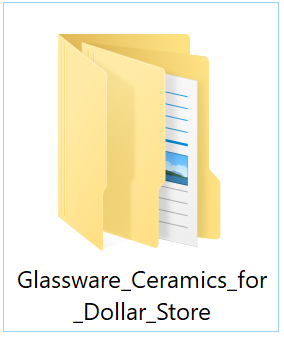 Price Lists & Catalog Pics of Glassware & Ceramics Wholesale for Dollar Store
Contact Us:

---
* We DO NOT sell most of the products you see on this site DIRECT. The pictures are from Yiwu market. NOT our own products. 
However, we may help you find out similar products if you provide product pictures, details & specs, quantity, and target price. 50USD/day sourcing fee may apply. Thank you!
Phone/WhatsApp/WeChat: +86 180 5896 2885

Email: mike.zhou@yiwu-market-guide.com ;
Or leave us a message below:
>> Back to dollar store items wholesale in Yiwu, China
>> Back to homepage.