Best Ever APP for visiting Yiwu Market. FREE at Apple Store & Google Play!
Shipping from Yiwu to Nepal (Gyirong/Kerung Port)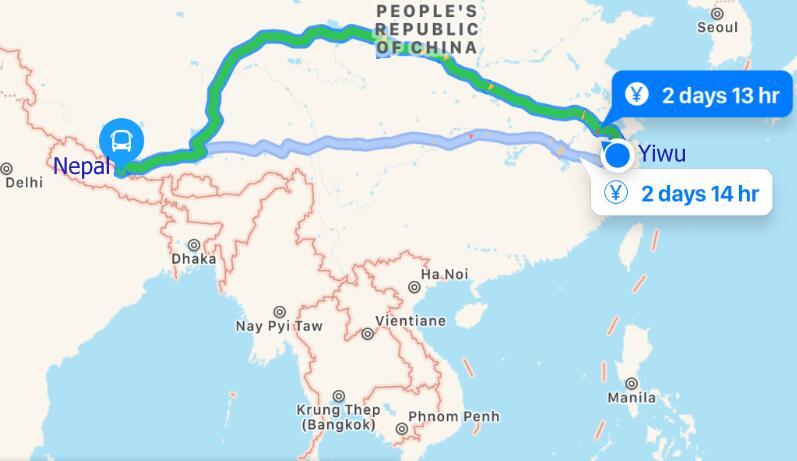 Rate:
440 RMB / CBM for generic products.
2.2rmb/kg for heavy products.
Time:
7 - 10 days.
Tax & Duty:
Not clear/not applied.
Local Delivery Fee:
Not included.
Free Storage:
7 days.
Talk To Jack:

jack.yang@yiwu-market-guide.com 

+86 159 2428 6660 (Mob./WhatsApp/iMessage/WeChat) 
China Time Now:
>> Back to homepage.