Maybe the Best APP for visiting Yiwu Market. FREE!
my guide been a very nice and efficient help
by Ben
(Budapest)
Just back from China, and a short notice on my experiences : I can only recommend Jack's agency to anyone who's planning a trip to Yiwu: very friendly and professional service, they really know this huge market (when I say "huge" , I mean there are around 30 000 shops - yes , thirty thousand - in 4 gigantic buildings...).

Lisa, my guide been a very nice and efficient help, she fought with the vendors and suppliers for the smallest possible MOQ-s like a mother lion:-) Thanks again!

And I like transparency. Jack is handling things: no bad surpises, no "bitter taste in the mouth" feeling. You know exactly what costs what, and you get what you paid for (and even more), no bad surprises.

So thanks again, looking forward to recieve our first 20' container!

Ben
Budapest, Hungary
Contact Us by Phone / WhatsApp / WeChat:

---
China Time Now: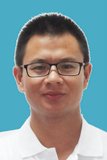 6:00am-1:00pm

Jack Yang
+86 159 2428 6660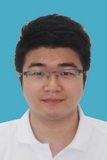 1:00pm-5:00pm
Tony Chen
+86 152 6860 9198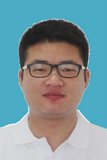 5:00pm-10:00pm
Mike Zhou
+86 180 5896 2885
* For fast reply, please contact one of us according to above time, we will reach you in a short while. You can also leave us a message below. Thank you!

>> Back to homepage.