Maybe the Best APP for visiting Yiwu Market. FREE!
Vintage Clock Wholesale in Yiwu China
Minimum 50 suppliers in Yiwu market for these products.
MOQ a few cartons per clock, color can be mixed.
Stock available for popular designs.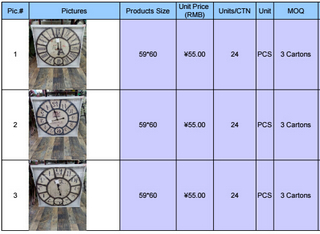 vintage wall clock price list
vintage table clock price list
>> Back to Yiwu market products
Talk To Us:

mike.zhou@yiwu-market-guide.com 

+86 180 5896 2885 (Mob./WhatsApp/iMessage/WeChat) 
China Time Now:
>> Back to homepage.