Maybe the Best APP for visiting Yiwu Market. FREE!
 Shipping from Yiwu to Bangkok, Thailand
Cost (rate) of shipping from Yiwu to Bangkok, Thailand.
Bulky Shipments Rates
---
Less than 1.00 CBM: 3,800 Thai Baht
1.00 - 3.00 CBM: 3,600 Thai Baht / CBM
3.00 - 5.00 CBM: 3,400 Thai Baht / CBM
More than 5.00 CBM: 3,200 Thai Baht / CBM
Small Shipments Rates
---
Food, small daily use articles from sites like Taobao.com (No copyright issues, no batteries ): 60 Thai Baht /kg.
Pharmacy(medical) & cosmetics:  100 Thai Baht /kg.
Remarks:
---
Above rates include tax & duty, covers from Yiwu warehouse to Bangkok warehouse.
Bulky shipments: 1.00 CBM = 400 kg.
Small & heavy products are charged by weight.
Flammable & explosive products not accepted.
Other un-grouped products are quoted  case by case.
4% products value as insurance fee (optional). 
3 time of freight as compensation applied if shipment is lost.
Packing service not available.
Damage is not compensated.
Minimum 300 Thai Baht for each parcel-group-shipment.
* Above quotes are from a 3rd party shipping service provider. Price may change as time goes.
- Updated on Aug.02, 2019.
Contact Us by Phone / WhatsApp / WeChat:

---
China Time Now: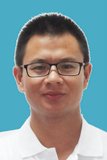 6:00am-1:00pm

Jack Yang
+86 159 2428 6660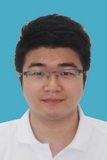 1:00pm-5:00pm
Tony Chen
+86 152 6860 9198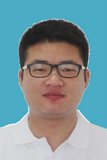 5:00pm-10:00pm
Mike Zhou
+86 180 5896 2885
* For fast reply, please contact one of us according to above time, we will reach you in a short while. You can also leave us a message below. Thank you!

>> Back to homepage.