Zhuji Pearls Market︱China Pearls and Jewellery City
-one of the biggest hubs for fresh water pearls worldwide
Location: Shan Xia Hu town, Zhuji City, Zhejiang Province
Opening hrs: 09:00 – 17:00, all year round except a close down during The Spring Festival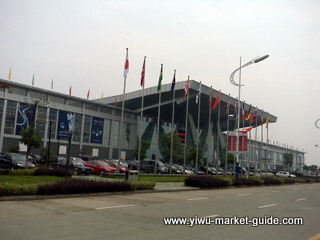 Zhuji Pearls Market Scale:
---
A complex of 1.2 million square meters, with total investment is over 3 billion RMB which is about 450 million USD, with a yearly transaction of about 750 tons of pearls and pearl jewelry.
A well known fact is that 73% of the world fresh water pearls are supplied by Zhuji, mainly by this market.
2,380 showrooms are already fully built. About 1,500 showrooms are already in business. A large part of the finished showrooms are still waiting for new owners.
Here is another picture of Zhuji pearls market, or we call China pearl and jewelry international city:
Zhuji Pearls Market Products:
---
Loose pearls of all types, all sizes, and all colors, for wholesale and retail. Mainly fresh water pearls.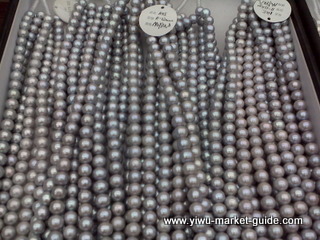 Pearl jewelry, 925 silver pear jewelry, and 18 K gold pearl jewelry.
Pearl crafts of vary types.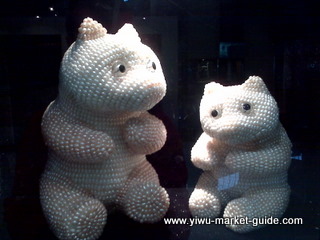 Pearl side products like pearl powers.
Zhuji Pearls Market Advantages:
---
A unique location – Zhuji.
Zhuji, the capital of the ancient Yue Kingdom and native town of Xishi (legendary beauty in ancient China), is a famous place in the history in China for home of pearls.
Zhuji has the largest pearl marketplace in the world and is the world's largest freshwater pearl distribution centre and a region with the most advanced pearl processing technologies in China. Its pearls are exported to 50+ countries and regions around the world, including the United States, Europe, Japan Russia and Southeast Asia.
Zhuji's annual freshwater pearl trade volume represents 70% of annual world's freshwater pearl trade volume and 80% of annual China's freshwater pearl trade volume.
And this market is designed to be a global pearl and pearl jewellery production and processing centre, a distributing and logistics centre, a brand display and trade centre, a business information and cultural exchange centre, a business travel and shopping centre, and a sales and marketing centre for local and international manufacturers and suppliers.
Now this market is a China AAAA tourist destination and a 5 star provincial market.




Zhuji Peals Market History:
---
The earliest Zhuji pearls market was built in 1985 by the local pearls farmers, named Guangshan pearls market. It was a small market of 300 square meters, had about 60 stalls.
After 6 moves, re-built and update, in 2008, this market grew to be a monster of 166,000 square meters complex, which trades over 700 tons of pearls and pear jewelry.




Sourcing Tips for Buying from Zhuji Pearls Market:
---
"You have to be an expert!" Buying from such a huge market, you have to know pearls and pearl jewelry. Although the local government is taking very harsh actions to those who selling fake pearls and fake pearls jewelries, there is still possibilities you can buy those inferior products.
For example, some "real pearls" are actually plastic beads with natural color, and some pearls are made from mother pearl powder. And pearl powder is made of mother pearl powder with certain Hazardous Substances. You have to be careful.




How to go to Zhuji pearls market:
---
You can easily go to Zhuji from Shanghai by train or bus. The fast train takes about 1.5 hrs. Bus would take about 2.5 hrs. Or you can go to Hangzhou to Zhuji by train or bus, it takes about 1 hour. Go to Zhuji from Yiwu to Zhuji pearls market also needs about 75 minutes.




>> Return to Yiwu Market from Zhuji pearls market, China