Maybe the Best APP for visiting Yiwu Market. FREE!
Hangzhou XiaoShan Airport(HGH) to Yiwu
Taxi/Car:
For saving time, convenience, flexibility, and comfort , i can highly recommend take a taxi/car from Hangzhou airport (HGH) airport to Yiwu. Get picked up from airport exit, dropped off at Yiwu hotel door.  Easy!
Bus/Coach:
Bus is not pleasant, but for saving cost, it's a good option take a bus from Hangzhou  airport to Yiwu if you land between 09:30-20:00(GMT+08:00). These big buses take you from airport directly to Yiwu Bus Station(Guo Ji Shang Mao Cheng Station).
Total cost: RMB60/10USD. 
Time table:
10:20, 11:00, 11:40, 12:20, 13:00, 13:40, 14:20, 15:00, 15:40, 16:20, 17:00, 17:40, 18:30, 19:30, 20:30, 21:30. 
Train?
Train is not recommended because it takes at least 1.5hrs before you're in the train, even you already have train ticket in advance. If you don't have train ticket in hand, it can take at least another half an hour.
Contact Us by Phone / WhatsApp / WeChat:

---
China Time Now: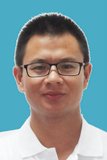 6:00am-1:00pm

Jack Yang
+86 159 2428 6660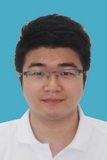 1:00pm-5:00pm
Tony Chen
+86 152 6860 9198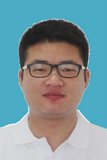 5:00pm-10:00pm
Mike Zhou
+86 180 5896 2885
* For fast reply, please contact one of us according to above time, we will reach you in a short while. You can also leave us a message below. Thank you!

>> Back to homepage.