Join us to donate FREE masks for Coronavirus (COVID 19), worldwide
How Much Does Brass Metal Chain Cost in Yiwu Market?
There are many suppliers in Yiwu Yiwu market for brass chains:
Price depends on chain types and quantity. Click below picture to download a price list sample for reference.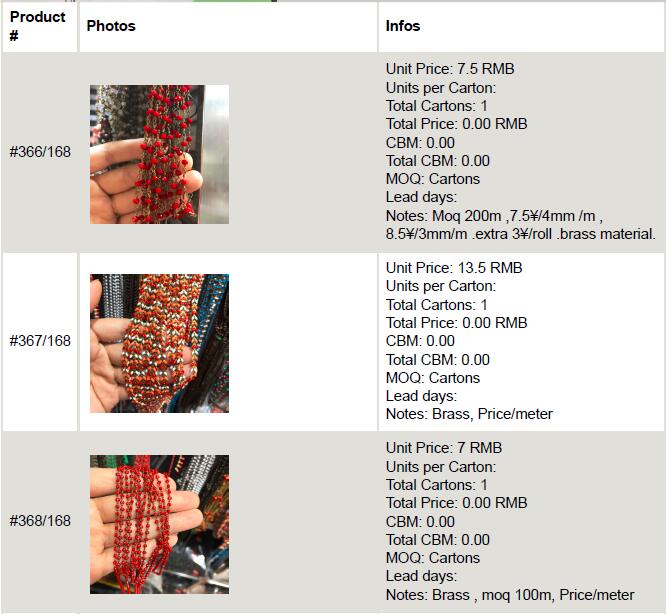 *Click to download a sample price list for brass metal chain wholesale in Yiwu market, China.
Contact Us:

---
Phone/WhatsApp/WeChat: +86 159 2428 6660
Email: yiwumarketguide@gmail.com
>> Back to Yiwu market products
>> Back to homepage.