Yiwu Market Opens Up After CNY Holiday!
How Much Does Brass Metal Chain Cost in Yiwu Market?
There are many suppliers in Yiwu Yiwu market for brass chains:
Price depends on chain types and quantity. Click below picture to download a price list sample for reference.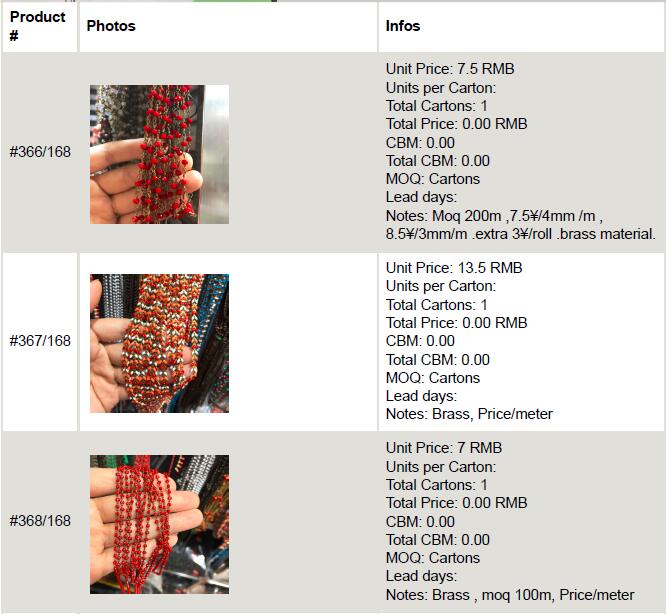 *Click to download a sample price list for brass metal chain wholesale in Yiwu market, China.
Contact Us:

---
Phone/WhatsApp/WeChat: +86 159 2428 6660

Email: YiwuMarketGuide@gmail.com
Or leave us a message below:
>> Back to Yiwu market products
>> Back to homepage.