Maybe the Best APP for visiting Yiwu Market. FREE!
How Much Does Brass Metal Chain Cost in Yiwu Market?
There are many suppliers in Yiwu Yiwu market for brass chains:
Price depends on chain types and quantity. Click below picture to download a price list sample for reference.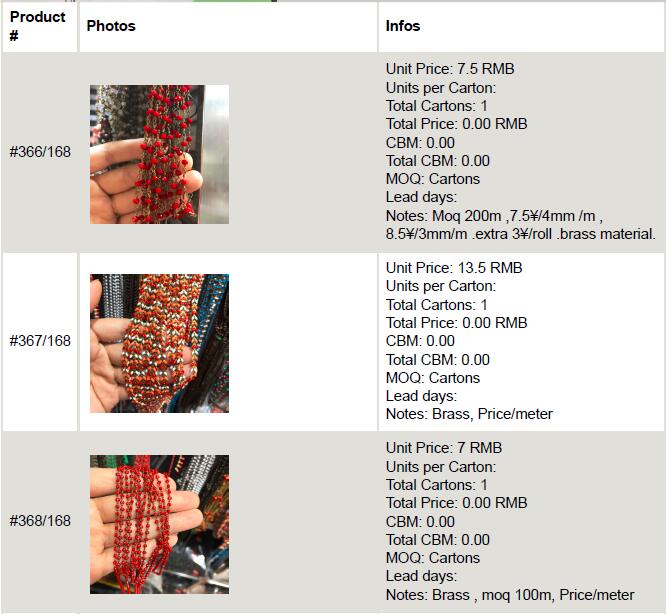 *Click to download a sample price list for brass metal chain wholesale in Yiwu market, China.
Talk To Us:

mike.zhou@yiwu-market-guide.com 

+86 180 5896 2885 (Mob./WhatsApp/iMessage/WeChat) 
China Time Now:
>> Back to Yiwu market products
>> Back to homepage.