Maybe the Best APP for visiting Yiwu Market. FREE!
Group Dinning Restaurant in Yiwu China 
For group dinning, esp. for westerners, i would highly recommend have groups in below hotels, esp. when you're staying in these hotels. Eating in hotel may seems/sounds boring, but, it's SAFE(good experienced chef plus good service). 
Best western Premier Hotel
Can book private room. they don't have package but they can prepare according to your budget and where the customers are from. You can give them a budget like 220USD total, 300USD total, and tell them where your customers are from, then they will prepare a dinner for your customers.
Drinks not included, you can buy on spot or take drinks by yourself.

No private room. Can not book in advance. Only accept walk in and order. But as a hotel guest, you can easily have 8-10 seats reserved once you're in.

 Marriott Hotel Yiwu
Private rooms available. Can book in advance. You can choose hotel's preset meals or order by your own on spot.

Hotel offers 2 preset meals : 300USD total for 10 people, and 450USD total for 10 people. Drinks not included. You can order alcohol on spot or bring your own alcohol.
This hotel has 2 private rooms(one for 8 people, one for 12 people). Also has table of 8 in dinner hall.

Average cost 30USD/person; Buffet costs 25USD/person.
Can not bring drinks / alcohol.
* Group members can try different eating places on their own. It's very safe in Yiwu. No need to worry about safety.
Just name a few as recommendations, they can easily google them out, or use map on their phones:
舒菲雅意大利餐厅/Suo Fei Ya Italian Restaurant
地址/Addr.: 金华义乌市工人北路971号.(国贸大厦后) / 5 mins taxi from Best Western Ocean hotel / Marriott hotel.
电话/tel.:(0579)85582183
五合院/Five Elements Restaurant
地址/Addr.: 工人西路148号(近沪江路)/Close to a few shopping malls.
电话/Tel.: 0579-85583377
可卡泰国餐厅/Coca Thai Restaurant
地址/Addr.:浙江省金华市义乌市稠城街道南门街迎恩门金鲤坊19号(近世纪华联)/Right inside downtown.
电话/Tel.:15988515023
Contact Us by Phone / WhatsApp / WeChat:

---
China Time Now: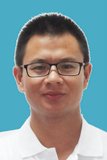 6:00am-1:00pm

Jack Yang
+86 159 2428 6660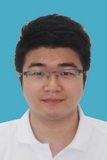 1:00pm-5:00pm
Tony Chen
+86 152 6860 9198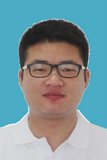 5:00pm-10:00pm
Mike Zhou
+86 180 5896 2885
* For fast reply, please contact one of us according to above time, we will reach you in a short while. You can also leave us a message below. Thank you!

>> Back to homepage.