Buy jewelry from Yiwu wholesale market without travelling
Dollar Store Girls Accessories Wholesale in Yiwu Market, China
Dollar store items specialist Zoe, shows you girls accessories wholesale for dollar stores , from Yiwu market, China. Price lists and picture catalog free to download.  
ZEDS001GA
Download price lists from above supplier:
ZEDS001 Dollar Store Girls Accessories Wholesale Price List
ZEDS002GA
Download picture catalog from this supplier for above products: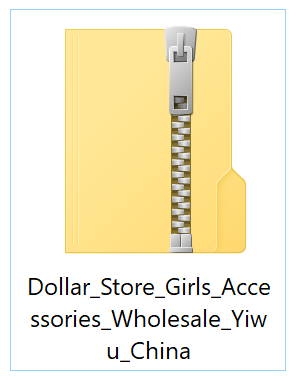 Picture Catalog of Dollar Store Girls Accessories Wholesaler ZEDS002GA
Girls Accessories in Stock from Yiwu Wholesale Market
To buy available stock of girls accessories from this market, the only way to visit it in person, or hire someone like ZOE to source for you by video call.
Contact Us:

---
By phone/WhatsApp/WeChat: +86 159 2428 6660, email: yiwumarketguide@gmail.com; or leave a message below:
>> Back to dollar store items wholesale in Yiwu, China
>> Back to Yiwu market products
>> Back to homepage.