50 cartons of 110cm new lush wisteria ship to Rajkot India
by Girish
(Rajkot , India.)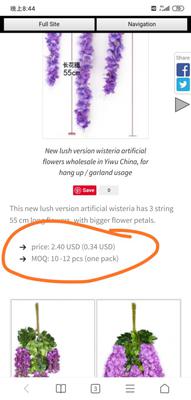 Hi, this is Girish from Rajkot , India.

How much if i order 50 cartons of 110cm new lush wisteria ship to Rajkot India?

I live in India where I buy wholesale goods from Ahmedabad with Artificial Flowers from wholesale. I have China to buy goods and if there is an idar batch, then what tax do I have to pay? If I ask for your goods, how will I pay for the payment. price in Indian currency.How do you send me that product and when will I receive it?