Maybe the Best APP for visiting Yiwu Market. FREE!
Fake Brands in Yiwu Market
Overview
Things have changed a lot in recent several years. You can hardly find any big brands in Yiwu market now. Believe it or not. Brands were everywhere in Yiwu market 10 years ago.
Local government is now watching carefully about the products in the showrooms in Yiwu market. Take bags for example, you can not see any big LV, Channel, or GUCCI names on the bags any more.
However, as you can imagine, there are hundreds of thousands different products are in the market. So there are hundreds of thousands different brands. It's impossible to watch all these brands. Smaller brands, or brands don't go internationally are still in the market.
These smaller brands, most of them are from the supplier's customers. They're the customers' logo or package. After finish production, the suppliers think their customers' packing look good, they just put them in their showroom. This is also a way to show that this supplier is supplying a brand. They're pretty quantified.
Many times, you can find some logos printed on bottom of ceramic plates and glass cups, even Made-In-Germany on some packages. You'd really need to know the brands in your local market. 
Can You Clear Them Through Your Customs & Sell in Your Market?
If you have no problem with importing these brands through your own customs and if you insist, suppliers here can still make fake brand things for you. Then you pay a big sum of money to China customs to get these bags out. Binggo, you're good.
However, if you can not clear these brands, no matter big or small, through your own customs, please STAY FAR AWAY from these bombs. Do talk to your customs clearance agent for this issue before you paying deposits. 
Contact Us by Phone / WhatsApp / WeChat:

---
China Time Now: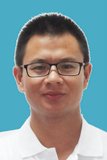 6:00am-1:00pm

Jack Yang
+86 159 2428 6660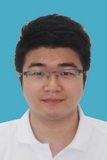 1:00pm-5:00pm
Tony Chen
+86 152 6860 9198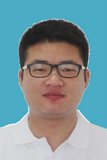 5:00pm-10:00pm
Mike Zhou
+86 180 5896 2885
* For fast reply, please contact one of us according to above time, we will reach you in a short while. You can also leave us a message below. Thank you!

>> Back to homepage.