Maybe the Best APP for visiting Yiwu Market. FREE!
Shipping Cost Yiwu to India
Rate:
By sea, around 1800RMB / 265USD (1800RMB/6.8) per CBM(cubic meter) which is by average 5 boxes. DDP (delivered duty paid), which means it's the total cost.
By air, about 30RMB / 4.40USD(30RMB/6.8) per kg. DDU (delivered duty unpaid), which means precipitant need to pay duty when receive shipment.
Time:
By sea, 3 - 4 weeks.
By air, 7 - 10 days.
Local Delivery Charge:
By sea DDP, not clear for now.
By air DDU / door to door, included.
Contact Us by Phone / WhatsApp / WeChat:

---
China Time Now: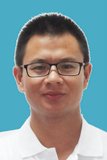 6:00am-1:00pm

Jack Yang
+86 159 2428 6660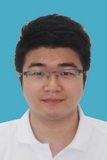 1:00pm-5:00pm
Tony Chen
+86 152 6860 9198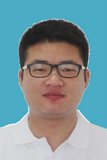 5:00pm-10:00pm
Mike Zhou
+86 180 5896 2885
* For fast reply, please contact one of us according to above time, we will reach you in a short while. You can also leave us a message below. Thank you!

>> Back to homepage.