Maybe the Best APP for visiting Yiwu Market. FREE!
Travel from Shanghai to Ningbo then Yiwu, Train or Car / Taxi?
Car Has 0 Transfers, Not 2 Transfers in Below Pic./File. *Click to download a clear PDF file:
* Click above picture to download a clear PDF version travel guide.
An Email I Sent to My Customer:
Hi TD, train can easily cost you 8 hrs on road. Car takes about 5 hours at normal traffic. Car can save 3 hrs on road.
It may take 2 - 4 hours in Ningbo depend on if you need to visit factory.  There are only 2 trains (14:43, 16:26) in the afternoon from Ningbo to Yiwu. Car has more flexibility. 
Train has 6 transfers. Car has 0 transfers. 
Train costs about 110/person. Car costs about 220USD/car (best for 3 person, max 4 person).
For 1 person, if time limited. I highly suggest you go by car.
For 2/3/4 person travel together, car will be the best option.
We can help book good driver plus new car. non-smoking.  265USD / car. Free booking.
Your idea? Thanks
Contact Us by Phone / WhatsApp / WeChat:

---
China Time Now: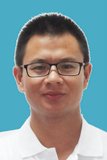 6:00am-1:00pm

Jack Yang
+86 159 2428 6660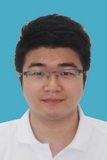 1:00pm-5:00pm
Tony Chen
+86 152 6860 9198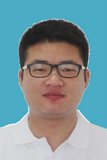 5:00pm-10:00pm
Mike Zhou
+86 180 5896 2885
* For fast reply, please contact one of us according to above time, we will reach you in a short while. You can also leave us a message below. Thank you!

>> Back to homepage.