Maybe the Best APP for visiting Yiwu Market. FREE!
new buyer
by P. N. R.K.
(Sri Lanka)
Dear Sir/Madam,

I am whole sale flower seller in Sri Lanka. But Unfortunately we'r buying the items, flower importers in Sri Lnaka. there for I can't make good profit on it. Thats why I decided to go to China and buy the goods directly from the company in China.

Specially we need cloths making flowers (Natural type) and bamboo trees. Quality is very important. Like a water proof, not a colour changeble even it's wash.If the price, quality is ok I will buy the items like a in month one or two containers.

First of all I need to visit your company, inspect the goods before make the shipments. Planing to come to China next week. And when I contact the in Sri Lnka China embassy they asked me to submit the these document from the china company.

"As for the Business Visa to China, you should have an Invitation Letter from your partner company in China and an original Visa Notification Sheet from Chinese governmental department (your partner should apply for the visa notification for you in China, then send to you for visa application), otherwise, you can't get the Chinese Business Visa"

So if you like to send this documents for me. I like to come to "Yiwu" by next week. Please consider this matter and reply me soon as you can.

Thank you.
yours faithfully.

R.K.P.N
Contact Us by Phone / WhatsApp / WeChat:

---
China Time Now: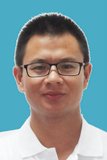 6:00am-1:00pm

Jack Yang
+86 159 2428 6660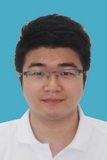 1:00pm-5:00pm
Tony Chen
+86 152 6860 9198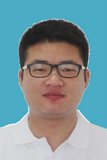 5:00pm-10:00pm
Mike Zhou
+86 180 5896 2885
* For fast reply, please contact one of us according to above time, we will reach you in a short while. You can also leave us a message below. Thank you!

>> Back to homepage.