Maybe the Best APP for visiting Yiwu Market. FREE!
My thoughts on your comments about the Yiwu Market:
by Rif
(Seattle, Washington, USA.)
Hello Jack and all,

Just on a lighter note i am sharing my thoughts on your comments about the Yiwu Market. Reading i said to myself that I know all about Yiwu, the merchants, the wives and the workers. Interestingly enough a similar market and on the same pattern can be found in the Los Angles wholesale market, where the Chinese and Korean merchants operate in a similar manner.

I use to wonder from where hey got their goods? I bet you form Yiwu! Shop after shop is owned by them. They sell everything and anything from China i.e
jewelry, toys, picutures, decorations, sunglasses, hair products, hats, bags and all the shbang! Recently they have developed a huge apparel market. UPS and other trucks are constantly unloading goods on the sidewalks. The shops are run by husband and wife teams with mexican helpers. They only accept cash and sell goods in packages of dozens.

What is most interesting is that they all speak fluent spanish which to me is the smartest business thing to do. Los Angles market feeds a big segement of the South American market where Spanish is the speoken word. Under NAFTA it is cheaper for them to import goods from USA since it is tax exempt or nominal taxes. Importing directly from China the duties are horrendous.

The wholesale business of goods from China is exclusively Chinese or Korean owned! The merchants are always shipping goods all over the USA. It is a market bustling with activity.

However recently, I have seen closures of shops and warehouses because of the recession here. For the past year I have not seen any new merchandise come in. Every one is scared of the ecnomic situation. 2009 has not been a good year for the merchants.

Hope you all find this interesting.
Contact Us by Phone / WhatsApp / WeChat:

---
China Time Now: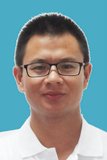 6:00am-1:00pm

Jack Yang
+86 159 2428 6660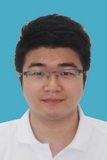 1:00pm-5:00pm
Tony Chen
+86 152 6860 9198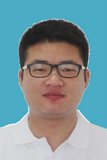 5:00pm-10:00pm
Mike Zhou
+86 180 5896 2885
* For fast reply, please contact one of us according to above time, we will reach you in a short while. You can also leave us a message below. Thank you!

>> Back to homepage.