Maybe the Best APP for visiting Yiwu Market. FREE!
Disposable Plastic Cutlery
*Disposable plastic(PP & PS) cutlery: spoon, fork, knife, tea spoon sets.

From a GOOD factory / manufacturer / supplier in Yiwu, China, with whom we already worked for a couple of times.
Reliable supply. Best Price!

Our Professional: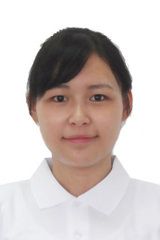 Lisa Lee
>> Back to Yiwu market products
Talk To Jack:

jack.yang@yiwu-market-guide.com 

+86 159 2428 6660 (Mob./WhatsApp/iMessage/WeChat) 
China Time Now:
>> Back to homepage.