Buy jewelry from Yiwu wholesale market without travelling
Luolita PU (Real Touch) Flowers Manufacturer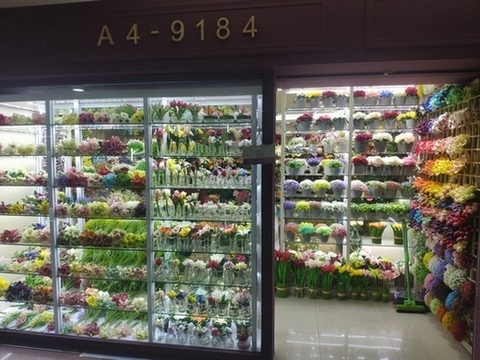 Luolita PU (Real Touch) Flowers Manufacturer
Shop # 9184
PU (real touch) flowers: tulips, roses, African daisy, lily flower...
MOQ 1 carton
30 days lead time.
Only a very small part of products are in stock.
Products Wall:
---
9184-Luolita-PU-Real-Touch-Flowers-Wholesale
Products Selected:
---
Quick Video:
---
Price List:
---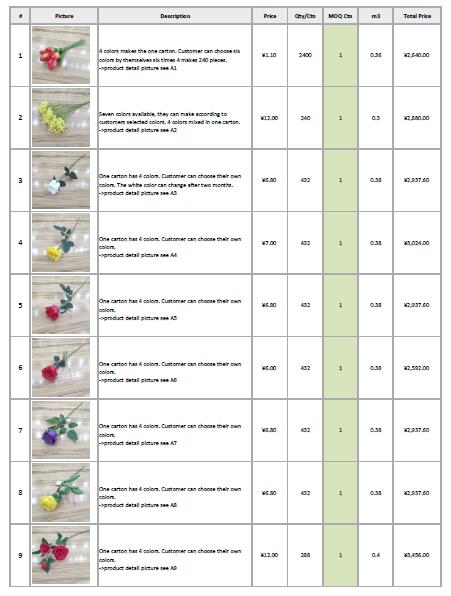 >> Click to Download & View Price List
Market Research:
Amazon Price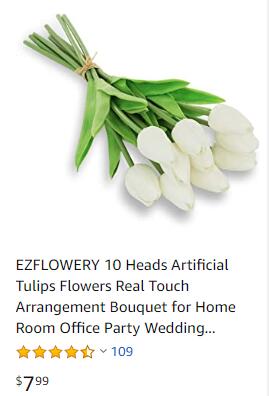 amazon price 1
amazon price 2
Aliexpress Price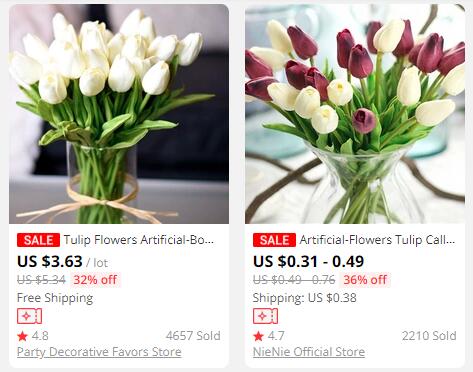 Aliexpress price for 10pcs and 1 pc
1688.com Price
1688 price
*Results showed this supplier offers the best reasonable price for latex tulips so far.
Have A Great Story About This Topic?
Do you have a great story about this? Share it!
Contact Us:

---
By phone/WhatsApp/WeChat: +86 159 2428 6660, email: yiwumarketguide@gmail.com; or leave a message below:
>> Back to homepage.