Visit Yiwu Fair 2009?
-tickets, transportation, hotel, tour guide. ALL ready for you!
Hello my friend, Yiwu Fair 2009 is around the corner again.
Canton Fair will also be held at the same time in Guangzhou. (Canton Fair is the Top1 China fair, Yiwu Fair ranked Top3 in 2008 with a 1.52 billion USD transaction)
Maybe it's a good idea to visit these two together. Let have a quick glance at Yiwu Fair 2009.



Yiwu Fair 2009 Highlights:
Date: Oct.21-25, 2009
Location: Yiwu International Expo Center
Agenda: Oct.21 - Oct.23 are trading days(open hours 8:30-16:30), Oct. 24 - Oct.25 are public days.
Exhibitors: 2,500+ estimated. Around 20% foreign (outside of China mainland) companies, or foreign-invested companies.

Booths: 5,000+ estimated.

Visitors: 110,000+ estimated, including about 17,000 visitors and 80 trading groups from outside of China.

Categories: Arts & Crafts, Auto Supplies, Cases & Bags, Cosmetics & Beauty-care Products, Crystal & Glass Products, Electronic & Electrical Appliances, Fashion Jewelry, Footwear & Headwear, Garment, Hardware & Machinery, Knitting Accessories, Sports & Recreation Articles, Stationery & Office Supplies, Toys.
Are You Working On Your Schedule?
How to get tickets? How to get to Yiwu? Where to sleep? What to eat?...
Relax. Keep reading, you will find how we can make things easier for you , and help you save money.




Tickets
---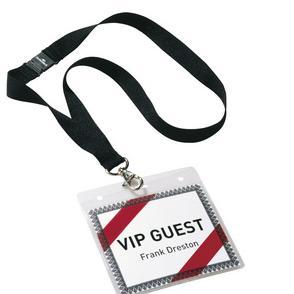 Tickets are Free! You can simply send me a 2 inch passport photo, your name,your passport number, and your company name. I will get your tickets before your arrival.

This can save you lots of time of filling forms, taking photos, waiting in a long queue if you get tickets at the fair.






Transportation
---

Transportation from Shanghai Airport to Yiwu:


#1 You can go to Shanghai south railway station by airport bus, get on a train to Yiwu,(choose these less than 3.5 hours trains), then take a taxi to your hotel.
Total cost will be around 20USD. But you need to buy tickets by yourself, if the tickets are not available, you have to wait for some time, get off bus and buy train tickets again, get off train and find a right taxi…
And your flight arrival time must be between 07:00 - 22:00 (GMT+08:00), otherwise there will be no airport buses. Only three trains leave Shanghai south railway station for Yiwu from 22:00 to 06:00 in next morning.
#2 Get someone picks you up at airport, then directly drive you to Yiwu.
This way costs more than 100USD. If you need an all-the-way tour guide, you need to pay 40USD more.
It only saves 1-2 hours on average. Sometimes, it's even slower. So not that value for money!



★★★What we offer:★★★
25USD/person for all!
From meeting you after you walk out of airport to help you check in at your Yiwu hotel.
Our people in Shanghai airport and in Shanghai south train station will buy all your tickets in advance, meet you after you get out of airport and offer any necessary help. After you get to Yiwu, we will pick you up at train station and drive you to hotel.





Transportation from Hangzhou Airport to Yiwu:


#1 Take a bus or share a taxi from Hangzhou airport to Yiwu.
The total cost will be around 16USD. But you need to find the right ones to share a taxi with you, or find a right taxi, buy tickets, wait for another one or two hours if tickets are not currently available, transfer to another taxi after arriving in Yiwu…
#2 Get someone picks you up at Hangzhou airport, then directly drive you to Yiwu. Total cost will be around 70USD. An all-the-way tour guide will cost you 25USD more.
Not that value for money!



★★★What we offer:★★★
20USD/person for all!
Our people in Hangzhou airport to do all the things for you, including meeting you after you get out of plane, buying you tickets in advance, finding right people to share a taxi.
It makes you feel comfortable, AND save your money.






Hotels
---

Hotels will be crowded during Yiwu Fair 2009, so book in advance!

4 + star hotels, prices are from 50USD-200USD for a twin-bed business room, free internet. 1-3 star hotels prices are from 30USD-75USD for a one-bed or twin-bed business room, free internet. There are also plenty of cheap small hotels.



★★★What we suggest:★★★
We strongly advise you book your rooms one month in advance. You can use any online booking tools available for the big star hotels.
Some nice hotels, close to the expo center, with good prices would be your choice. For example, Yimei Plaza Hotel: 4 star hotel, 27 m2 room with park view, free internet, 20 minutes drive from Yiwu expo center. Only 50USD/day!
There will be not enough choices for smaller hotels online. You can let us book some good cheap, close to the expo center ones for you.






Tour Guides/Translators
---

A Yiwu tour guide (translator) usually costs 30USD - 35USD/day (8 hours).
But here I strongly recommend you hire our tour guides.
They not those Yiwu tour guides who just went through a several month's English training class and can intentionally translate some "wrong numbers".
One famous case happened last year was that one translator interpreted the price "seven" as "eleven", because that supplier was not her "partner". Shocking? Urm… very shocking!
Our translators are all students from Zhejiang University, one of the Top 3 China universities. They majored in English, or International trade and went through a Yiwu Fair 2009 training program.
They are loyal interpreters that will never translate "seven" as "eleven"!
Prices: One day - 40USD, 2 days - 75USD, 3 days – 88USD.






Restaurants
---

Where to eat? No problem. Yiwu is quite international. You can easily find Brazil barbeque, Istanbul Muslim dishes, Koran restaurants.
Our tour guides all have a list of them in hand. You can have a fabulous meal after a tiring day inside the expo center. Big treat, ah? I like that.






Sightseeing
---


Yiwu market sightseeing is a must-do if you come to Yiwu. Most people will certainly not miss the opportunity to visit the so called "world supermarket" - Yiwu International Trade City.
If you need tour guide, our tour guide will be happy to go with you.
You can also pay a visit to Hangzhou, a top10 tourist destination in China for its city beauty and leisure life style after Yiwu Fair 2009. Our tour guides are all from Hangzhou, you can get lots of information from them.



Just fill out below form and let us know what other things we should do for you: sending out invitations to help you get visa? have your name cards printed in advance? or prepare a local charged SIM card for your phone?



Yiwu Fair 2009 Updates:
2009/7/21: 70% Booths Already Booked

"70% of exhibition booths of the 15th Yiwu Trade Fair already booked. " According to one spokesman of Yiwu Fair Committee...



>> Return to Yiwu China from Yiwu fair 2009

>>