Yiwu Travel
-we are with you.
ALL For A Good Yiwu Travel!
---
After one year of being with foreign visitors in Yiwu: pick them up from airport, help them with hotel booking (and check out sometimes), accompany them to market (and factory sometimes), and take them out for dinner (and massage sometimes)…
We decide to launch a series of services for Yiwu travel. This is partially because we think these services will be very helpful to Yiwu visitors, partially because I don't want to write same/similar emails every time.



This also means after one year of testing:
#1 the buses/vans you book from here are reliable and punctual - you can always see them holding your name after you walk out of airport exit.
#2 the hotel you book from here is safe and decent.
The one that had a spider on the bed won't be listed here for sure. (One of our male customers got a spider bite in one night, he was very unhappy although we all told him that she was a spider beauty).
The one that had agreed to offer a non-smoking room but had no non-smoking room when our customers arrived AND didn't comfort our customer will be not listed here.
The one that has 300 rooms but had only one person helping check-out (our client nearly missed their train) will not be listed here…
#3 the souvenirs you buy for your beloved ones will not likely turn into something embarrassing that makes your face flush.



*In one word, the facilities and services and souvenirs listed here are all tested by someone before, they were GOOD.
Although we can't promise you that there will be absolutely no nasty surprises, we can promise you that the number of nasty surprises will certainly be less.




Transport To/From Yiwu:
---
We offer transportation from Shanghai airport/Shanghai city, Hangzhou airport/Hangzhou city, Yiwu airport/Yiwu train station/Yiwu bus station to your Yiwu hotel, AND vice versa.
-> Click here to book your van / bus today!




Hotels In Yiwu:
---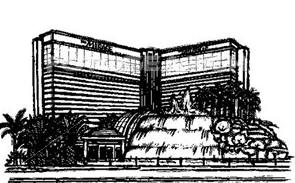 The information listed here are all on-site verified.
"5 minutes walk to Futian market" is actually 5 minutes , not 8 minutes or 10 minutes. "soft comfortable beds" is actually – soft comfortable beds, not "a piece of concrete with a blanket"…
The RATE you get from here, in most cases, will be lower than from anywhere else like hotels.com, agoda.co.uk, Venere.com, ctrip.com, HotelClub.com.
If you see a number smaller than ours, double check it's the same room, the same hotel, include tax and services fees, and with breakfasts.
*Currently, we ONLY book hotel for those who already booked our Yiwu Market Sourcing Service.




Yiwu Souvenirs:
---
I understand that you can't go back home without bringing gifts for your beloved ones. "You went to China, you didn't buy me gifts?!"
But I also understand that TIME is really limited for you AND the market you visited in day time only do wholesale. Few times they can cooperate with selling you one piece, but with that price, you can buy maybe 3-10 same items in a retail store.In night time, I bet what you need is ONLY a sound sleep.
I don't want you to grab something in an airport duty free shop in a hurry and sitting in your plane thinking "this is all what I could get…" So I moved the souvenir shop here.
Click here to order a gift/souvenir for your Yiwu visit! (coming soon)




>> Back to Home page from Yiwu Travel.