Lisa Lee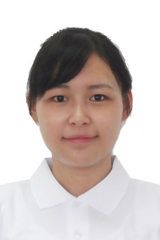 With us since 2011
Working Experience:
Professional merchandiser in Yiwu since 2010.
Senior customer account manager since 2014.
Dept. manager since 2015.

Products Specialized in:
Fashion accessories like jewelry, bags, scarf, caps...
Travel / sporting products.
Kitchenware.
Customers Are From:
Germany, Denmark, France, Malta, Hungary, Australia, Kiribati, Malaysia, Myanmar, Mongolia, US, Canada, Brazil... 
In Her Own Words:
"Cease to struggle and you cease to live"
Have A Question / Story for Yiwu Market?
Do you have a question / story about Yiwu market? Ask / Share today!
>> Back to homepage.