Best Ever APP for visiting Yiwu Market. FREE at Apple Store & Google Play!
Smoking Accessories Wholesale in Yiwu china
Highlights:

Location 1: District 5 of Zhaozhai / 赵宅五区; About 150 suppliers for all types of smoking accessories.

Location 2: Floor 3 of District 1, Intl. Trade City/国际商贸城一区三楼. About 30 suppliers.
Big variety. Almost all kinds of smoking accessories.
Stock available for most small accessories like pipes grinders and paper... 

Minimum order starts from one carton. Deliver in 3-7 days. Big Hooka needs a quantity of 100-200pcs per design.

Quality varies from low end to high end. Mostly low end to middle end.

Our Experience & Expertise:

We help one New Zealand customer since 2013 for smoking accessories. Ships containers of smoking accessories each year.

We helped source these products for one Russian customer and one French customer.
Price List / Catalog:

*Click to Download Full List
Our Professional: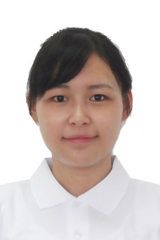 Lisa Lee
>> Back to Yiwu market products
>> Back to homepage.