Vintage Clock Wholesale in Yiwu China
Minimum 50 suppliers in Yiwu market for these products.
MOQ a few cartons per clock, color can be mixed.
Stock available for popular designs.
vintage wall clock price list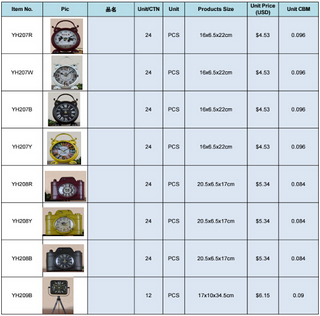 vintage table clock price list
>> Back to Yiwu market products
Have A Question / Story for Yiwu Market?
Do you have a question / story about Yiwu market? Ask / Share today!
>> Back to homepage.