Football/Rugby Team Hats/Caps in China Yiwu
Rugby team hats/caps, football team caps/hats in China Yiwu. Ideal for promotion. Price list and catalog available.
Australian & New Zealand Rugby Teams:
Price List / Catalog:
Recommended Supplier:

Not manufacturer but works with muti factories for long time.
Very organized and professional follow up orders.
Very young & hard-working.
Supplied us since 2015 for 20,000+ hats. Was a pleasant cooperation.
Our Professional: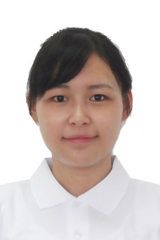 Lisa Lee
>> Back to Yiwu market products
Have A Question / Story for Yiwu Market?
Do you have a question / story about Yiwu market? Ask / Share today!
>> Back to homepage.